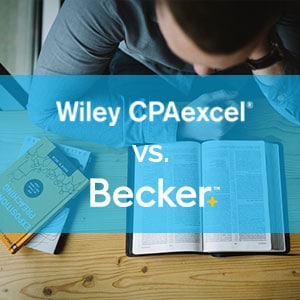 Wiley CPA and Becker CPA Review are two of the most well known names in the CPA industry, but which one is better?
It may not be initially clear which course you should choose, so I compared Becker and Wiley's features so you will be able to make an educated purchasing decision.
I've used both courses extensively and was able to pinpoint the significant differences between the two that you should know before selecting a CPA Review Course. So let's get started!
Which CPA Review Course is More Affordable?
When it comes to the cost of the course, Wiley CPA beats Becker CPA Review in affordability. Becker is the more expensive choice with its price tag of $2,299 (although they do offer some fantastic discounts). On the other hand, CPA courses are cheaper, with their Platinum Course costing only $1,749.
A single section for Becker costs $799, while Wiley charges $800 for specific sections. And while Wiley has the better deal, it's only by a slim margin. Additionally, Becker offers free retakes under their Becker Promise and has financing options, so it's not hard to make the investment!
Winner: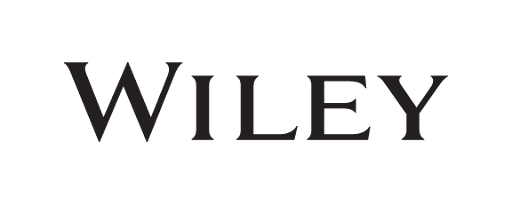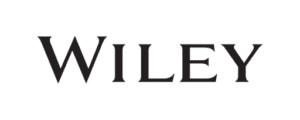 ---
Which CPA Review Course Has Better Access?
Both Becker and Wiley offer students generous study windows under the assumption that passing the CPA exam is not usually a first-time thing. You'll get free course repeats in the case of Wiley and unlimited access in the case of Becker. Because of this, the end result is a tie.
Winner:
Tie
---
Which CPA Course Has the Most Practice Questions?
Both Becker and Wiley have similar offerings on this front. CPA has a large bank of 12,000+ practice questions and 500+ task based simulations. Becker CPA Review offers a selection of 9,200+ multiple choice questions and 580+ task based simulations. After doing some basic math, you can see that Wiley offers more practice questions, but Becker has more task-based sims.
So while Wiley offers more for a student who just wants practice questions, other CPA candidates may find the sheer volume of them to be overkill. Additionally, some students have mentioned that Wiley's task-based simulations (TBS) bear similarities to other questions, which means you might find some repeats.
Finally, consider the increased reliance on task-based sims on the actual CPA exam. In order to accommodate this change, Becker placed more emphasis on their TBS than Wiley. They've also tweaked the grading system for their mock exams, which leads many students to earn a huge boost to their exam scores.
When considering these factors alongside their still robust 9,200+ bank of regular practice questions, we believe that Becker provides the better content in this category. It's just a matter of quality over quantity!
Winner: 


---
Which CPA Exam Prep Course Has the Most Flashcards?
Both CPA prep courses offer flashcards. In the case of Becker, they provide digital and physical flashcards free of charge. Their digital flashcards are accessible in either a print edition or through iOS (Apple), Kindle, and Android mobile devices.
Wiley provides their CPA course with 4,000+ digital flashcards. However, the app they use to provide students access to these cards is prone to disconnects and general functionality issues. So while they may have a larger volume, you're probably not going to be able to access them very easily. This makes Becker the winner by default!
Winner:


---
Which CPA Exam Prep Has the Best Format?
Becker offers 3 different course formats: Advantage, Premium, and Pro. Becker proudly states that they are the only CPA review company who provides a live classroom course. For students who prefer a regimented classroom experience, Becker's course provides a distinct advantage.  All live instructors are experienced CPAs who understand what students need to know to pass their CPA exam. Additionally, their Pro course includes up to five free 1-on-1 academic tutoring sessions live through Webex.
Wiley CPA also offers 3 course formats: online, self-study, and virtual classroom. The virtual classroom is a new feature and provides a blend of pre-recorded and live lectures. Still, they can't match the educational value provided by Becker; hopefully they can fix this in the future!
Winner: 


---
Who Has the Most CPA Video Lectures?
Wiley has several video lectures that are thorough and laid out in a manner that's easy to understand. However, they aren't the best CPA video lectures on the market and have been called dry by students.
In comparison, Becker's CPA video lectures carry a more professional and direct air. Between the two courses, I prefer the video lectures provided by Becker for their clarity and distinct professionalism.
Becker:

Winner:


---
Which CPA Review Course Has a Mobile App?
As previously mentioned, both Becker and Wiley offer mobile support via dedicated app for both Android and iOS devices. However, these two companies don't provide the same level of quality control when supporting their apps.
Take a look at the review pages for Wiley's apps and you'll see several common complaints. These include not being able to access all of the desktop-compatible study resources on their mobile devices and poor video quality when attempting to save them for offline use. On the other hand, neither of Becker's mobile apps have these problems.
Speaking of other apps, Becker also has Accounting for Empires, which is included with their Premium and Pro packages. This is a fun mobile game that allows you to get even more CPA exam practice without feeling like you're studying at all. Because of these two top-notch apps, Becker is the clear winner in this category!
Winner:


---
Which CPA Review Course Has More Updates?
Both Becker and Wiley keep their software up to date. If you want the most relevant practice exams, simulations, or video lectures, you won't have to worry about being under prepared for your CPA exam no matter which you choose.
Ultimately, both courses know that the CPA exam changes constantly; that's why they make it easy for you to have the most up to date materials. It's another tie!
Winner:
Tie
---
Which is the Best CPA Review Course Overall?
At first glance, you might think that Wiley has a better CPA review course. After all, they have a slightly lower cost and lots more practice questions. But here's the truth:
Becker has higher quality live classes, video lectures, flashcards, and mobile apps. Their practice question bank is one part of a comprehensive bundle. This is a stark contrast from Wiley, who only has a gigantic number of practice questions and little else to supplement them. Ultimately, both courses have the material it takes to pass your exam, but Becker actually puts the effort into making these features all equally helpful.
If you'd like to learn more, check out our list of the top CPA review courses and find one that fits your needs. The factors mentioned above are important to consider when choosing a course. After all, you don't want to risk your valuable time and money on a course that doesn't lead you to success!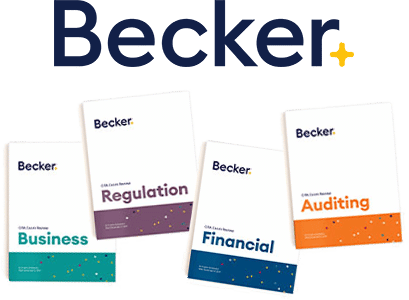 Wiley vs Becker CPA Frequently Asked Questions
Does Wiley CPA expire?
The written course materials and videos, quizzes and CPA simulation exams are unlimited and have no expiration date. That's right, this isn't an "access until you pass" kind of course: it's access forever! Additionally, it can also be accessed on your mobile phone or tablet, whether it be an iOS-based or Android device. This includes the iPad, iPod Touch, iPhone, and the Samsung Galaxy.
Is Wiley CPA better than Becker?
No. Becker has higher quality live classes and video lectures. Wiley does cost slightly less and has more practice questions, but their video content and mobile app need a lot of improvement. Check out the free demos for Wiley and Becker if you want to see some of the differences for yourself, but I recommend Becker (Becker also offers some impressive discounts on their courses).
How much does Wiley CPA Review cost?
Wiley's CPA platinum course costs $1,749. Wiley charges only $800 for specific sections, and they do not have admin fees (plus they offer you the chance to repeat the course for free).
Does Wiley CPA offer financing?
Yes, Wiley offers financing through PayPal Credit, a great option considering no interest if paid in full within 6 months.