As one of the trusted experts on the best CMA review courses, our CPA Exam Guy team has been busy researching Certified Management Accountant exam prep and compiled a list of the best of the best. After all, being able to pass the CMA exam on your first try is essential for anyone pursuing a career in accounting.
However, doing so is easier said than done. In the past, the numbers have been fifty-fifty. About half of those who take the exam don't make the cut. But over the past couple of years, the IMA has certified a record number of candidates.
Candidates have obviously gotten serious about using the best CMA study material.
If you stick to one of the best CMA exam review courses listed below, you're sure to join the ranks.
---


---
The Best CMA Exam Prep Courses of 2023
Best Overall: Becker CMA Prep Course
Best Technology: Surgent CMA Review Course
Best for Efficiency: Gleim CMA Exam Review
Best for CMA Coaching: CMA Exam Academy Pre
Best Value: Wiley CMA Study Materials
| Course Name | | | | |
| --- | --- | --- | --- | --- |
| Course Rank | | | | |
| Cost | $1,599 - $2,199 | $699 – $1,299 | $1,599 | $2,662 |
| Discount | Save $1,000 | Save $399 | | Save $1,065 |
| # of Practice Questions | 4,000+ | 4,000+ | 2,900 | 4,000+ |
| # of Practice Exams | Unlimited | Unlimited | 40 | Unlimited |
| Access Period | 1 Year | 18 Months | Until Exam is Passed | 2 Years |
| Textbook Type | Printed and Digital Textbooks | PDF | Print and E-book | Print and E-book |
| Additional Guidance | Personalized Study Plans | Custom Study Plans | N/A | Weekly Course Outline |
| Academic Support | Success Coaches and Automatic Updates | Content Updates | Personal Online Counseler | Online Coaching |
| Refund/Pass Guarantee | Yes | Yes | Access Until You Pass | Yes |
| LEARN MORE | | | | |

#1 Becker CMA Review Course
Becker CMA exam review stands out with its focus on understanding concepts rather than memorization. The personalized review sessions and tailored courses ensure exceptional performance in the CMA exam and professional career. The course options, Review Advantage and Review Pro, offer essential features and additional support.
Though priced higher, potential discounts can make it more affordable. Becker Pro CMA Exam Review Course includes various valuable features, such as digital and printed textbooks, lecture videos, flashcards, multiple-choice questions, unlimited practice tests and essays, five 1-on-1 academic tutoring sessions, and a 1-year CPE subscription, providing candidates with comprehensive resources to excel in their CMA preparation journey.
Proven Track Record: When it comes to CMA exam prep, the Becker CMA review is the best of the best. With a proven track record of success, Becker's CMA review has helped countless candidates achieve high pass rates and excel in their CMA exams, solidifying its reputation as a top-tier and reliable choice for CMA exam preparation.
User Experience: Every Becker course is extremely easy to use and navigate through. Additionally, the interface has been streamlined to make learning simple and fun— which will help you stay engaged throughout the entire process. If you want to avoid burning out while studying, Becker's CMA review is the way to go!
Full Coverage: All aspects of the Becker CMA review course are kept up to date. Plus, the course includes full coverage of ICMA Learning Outcome Statements. This means you're learning accurate information that will be relevant once you start your career.
Expert Instructors: Becker employs a team of highly experienced CMAs to teach their courses. That way, they can leverage their decades of experience when preparing you for the exam. Plus, you can use that experience to avoid common pitfalls when you start work as a CMA.
Bottom Line: Becker CMA exam review stands out with its emphasis on understanding concepts, offering personalized review sessions, and tailored courses for exceptional CMA exam performance. With a proven track record, user-friendly interface, full coverage of ICMA Learning Outcome Statements, and expert instructors, Becker is a reliable and top-tier choice for CMA exam preparation.
---

#2 Surgent CMA Review Course
Surgent's CMA Review Course combines top-notch self-study materials with adaptive learning technology for efficient exam preparation. The adaptive technology identifies weak areas, optimizing study schedules and reducing time wastage.
With options ranging from $699 to $1299, Surgent CMA review provides affordable choices as one of the best CMA review courses. Offering over 4,000 questions, 65 essay problems, unlimited practice exams, 55+ video lectures, and two private coaching sessions with an expert until you pass the exam, this CMA exam prep provider is an elite selection.
ReadySCORE: Each of the Surgent CMA review course offerings comes with a program called ReadySCORE. It tracks your progress throughout the course and calculates how close you are to a passing score on the CMA exam. Thanks to that, you don't need to waste any extra time preparing— just take the exam as soon as you're satisfied with your ReadySCORE!
Unlimited Practice Exams: Practice makes perfect, which is why Surgent CMA Review includes a test bank with over 4,000 practice exam questions in their CMA review course. Each question has a detailed answer explanation and can be organized into an unlimited number of practice exams. This means you can take practice quizzes for as long as you need to before feeling ready to ace the Certified Management Accountant exam.
Mobile Friendly: All of Surgent's materials are available on multiple platforms; you can take your work on the go and study when it's most convenient for you. For example, I like to listen to audio lectures during my commutes and study flashcards during my breaks. No matter what your schedule is, Surgent has made it easy for you to study in this way.
Unfortunately, Surgent's live content isn't very impressive. They offer 1-on-1 coaching but no live lectures or classrooms with their CMA prep courses. That can be disappointing for anyone hoping to have a personalized study experience— but this is worth your money if you only want self-study materials.
Bottom Line: Surgent CMA Review offers top-notch self-study materials and adaptive learning technology, making it a cost-effective and elite CMA exam prep choice. The ReadySCORE feature tracks progress, ensuring readiness for the exam. However, limited live content may not suit those seeking a more personalized study experience.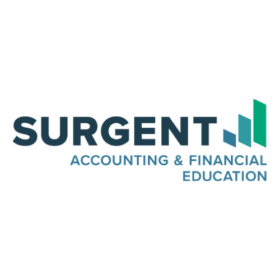 Take $399 Off Surgent CMA Ultimate Pass
34 uses today
Last Used: 1 hours ago
---

#3 Gleim CMA Review Course
Gleim CMA Review is a trusted and comprehensive CMA review course with over 40 years of experience. It offers a blend of traditional and modern teaching methods, providing candidates with a well-rounded study experience. The course offerings include thousands of practice questions, video/audio lectures, personalized coaching support, and a structured study plan to ensure success in the CMA exam. With unlimited access to course materials, candidates can study at their own pace and receive the resources needed for the exam readiness.
SmartAdapt Technology: Much like Surgent, Gleim focuses heavily on adaptive learning technology. Their SmartAdapt system ensures that you're always working on your weak areas and reinforcing your general CMA knowledge. Doing so makes it so that you truly understand CMA concepts instead of just memorizing terms.
Gleim Instruct Videos: One of the most effective parts of this course is the Gleim instruct series of videos. Each of these breaks down complicated concepts into easy-to-understand parts. Each part comes with a detailed walkthrough that ensures you understand how to apply what you've learned before moving on.
Expertly Authored Books: Gleim provides you with plenty of bonus materials so you can keep your knowledge sharp. Easily the best one is the set of CMA books— each one is available in physical or digital format and is an easy-to-read way to reinforce what you've learned.
Price Gating: Sadly, the best materials Gleim has to offer are locked behind their highest payment tier. Luckily, Gleim isn't as expensive as some of the other courses on this list, but it's still disappointing for anyone trying to save money (remember, before you purchase any course, be sure to check for CMA discounts here).
Bottom Line: Gleim CMA Review is a trusted and comprehensive course with over 40 years of experience, offering a blend of traditional and modern teaching methods. Their SmartAdapt technology ensures personalized learning, while the Gleim Instruct videos simplify complex concepts. However, some of their best materials are locked behind the highest payment tier, which may be a drawback for budget-conscious candidates.
---

#4 CMA Exam Academy Review
CMA Exam Academy offers a guided CMA exam review with one-on-one coaching by founder Nathan Liao. The 16-week Accelerator program provides a structured study plan, HD video lectures, and printed and online materials. The course includes a free Prometric Test Drive, a 1-year CPE Flow subscription, and exclusive discounts. The "Access Until You Pass" guarantee ensures candidates have the resources for exam success.
Guided Program: Unlike the other courses, CMA Exam Academy's Accelerator course is on a 16-week guided schedule. This allows them to emulate the classroom experience. Plus, it ensures that you're kept on task and accountable when studying for the CMA exam. It was also designed to reduce study time by up to 84 hours total per section. They provide 2-year access to their resources, even after you've finished the CMA Exam Academy review course.
In-Person Exam Rehearsal: CMA Exam Academy goes a step further than other courses with their practice tests. They do so by recreating the test environment for an in-person rehearsal. That way, you can get comfortable with the testing experience while seeing how far you've come during the course. This free Prometric Test Drive to rehearse the exam is a part of the CMA Exam Academy tuition price.
Lots of Resources: All CMA Exam Academy lectures come in multiple formats, so you can choose to learn in a way that's more comfortable for you. For instance, some people like to sit down and watch a video to study. Others prefer audio content so they can multitask and get more done. Other bonuses: An iOS and Android flashcard mobile app, so you can study anywhere, access to a 4,000+ question test bank, and an exclusive 25% discount that brings the program to $1997.
Limiting Structure: One of the biggest CMA Exam Academy selling points can actually be a negative if you prefer self-paced materials. When using CMA Exam Academy's program, you'll be on a strict schedule— which can be tough for anyone with a heavy workload.
Bottom Line: CMA Exam Academy is the perfect course for anyone who prefers a CMA exam prep course with a strict study schedule. However, you're better off with Becker or another CMA premium course if you have a lot of other time commitments or need a more flexible study plan.
TAKE ME TO CMA EXAM ACADEMY REVIEW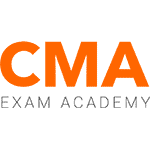 Save $1,065 on CMA Exam Academy Review Course
40 uses today
Last Used: 1 hours ago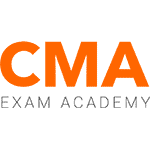 Save $80 on CMA Exam Academy Review Course
33 uses today
Last Used: 3 minutes ago
---

#5 Wiley CMA Review
UWorld has recently taken over Wiley products, creating ambiguity about its support and future updates. For this reason, we can't reccommend Wiley's review products and suggest choosing one of the above CMA prep providers instead.
Wiley Efficient Learning used to offer a strong and reliable CMA review course, blending traditional and modern teaching methods. With a history spanning over two centuries in the education industry, Wiley once provided candidates with a highly regarded platform for CMA exam preparation. As a result, Wiley CMA Platinum Review was once considered among the best CMA review courses.
Designed to cater to various learning styles, Wiley's CMA review course used to grant candidates the flexibility to study at their own pace. They offered different package options, from the Pro CMA Exam Course to the upgraded Wiley CMA Platinum Course, catering to diverse needs and budgets.
However, due to the recent acquisition, we now exercise caution in recommending their offerings. While their materials were solid, the changes brought about by the acquisition warrant a closer look at other providers.
Free Trial: If you've never tried an online review course before, I recommend taking advantage of Wiley's 14-day trial. With two full weeks to sample their practice questions and video content, you're free to cancel after the trial period to avoid paying for anything.
Mobile App: Wiley CMAexcel includes a mobile app for Android and iOS devices. You can use this app to catch up on your studying by answering a few practice questions or reading flashcards. However, there have been issues with connectivity and support in the past, so it's not a good idea to rely heavily on using this app during your studies.
Program Inconsistency: One notable drawback of the study program is its inconsistency across sections. While some areas are well-covered, others fall noticeably short, forcing students to seek supplementary materials. This not only disrupts a seamless study experience but can also become overwhelming for many. Relying on multiple sources can complicate the learning process, making it more challenging to maintain focus and coherence.
Lackluster Lectures: A point of contention for some users regarding the CMA program is its video lectures. While the content may be comprehensive, several users have noted that the length of these videos can be daunting. Moreover, the delivery and presentation style might not resonate with everyone, making them less engaging than expected.
Bottom Line: Wiley CMA Platinum Review offered a well-established and reliable CMA review course with a huge library of practice questions and 1-on-1 mentoring from experienced instructors. Unfortunately, lots of cons plus the recent sale of Wiley CMA review course materials stops us from wholeheartedly promoting Wiley like we have in the past.
---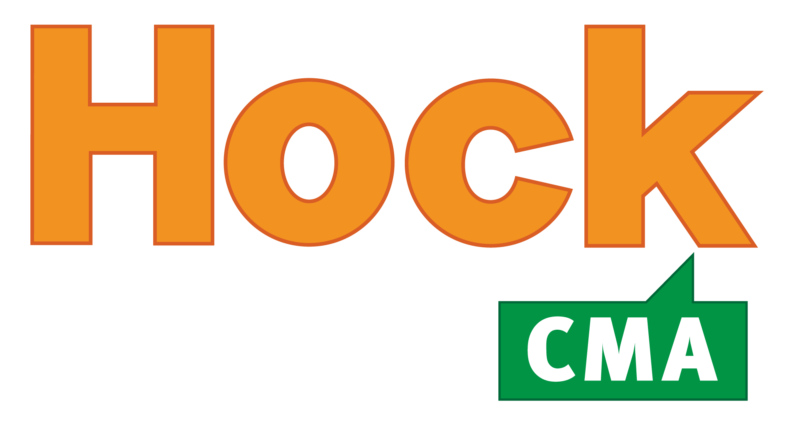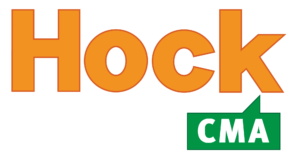 #6 Hock International CMA
Hock provides budget-friendly CMA study materials without the advanced features found in top picks like Surgent and Gleim. Despite this, their course includes excellent essay questions, mock exams, video lectures, and textbooks. Pricing varies based on the selected materials, offering options ranging from under $500 for the test bank and exams to around $1,600 for the complete set. The course features experienced instructors, 3,000+ practice questions, private student forums, a step-by-step study guide, and a "You Pass Or We Pay" guarantee.
Free Demo: Anyone interested in this course can try it out for free before buying it. That means you can use this website for a free study session, even if you're not interested in enrolling for the full course.
Live Classes: Hock CMA's standout feature is its live online classes. Held once a week for sixteen weeks, these one-hour sessions cover exam topics and offer valuable personal tips to CMA candidates. If you miss a class or want to review, they are archived for easy access. Additionally, live office hours each week provide an opportunity to ask questions and gain further clarity on the course material.
Limited Advanced Features: Hock CMA may lack some of the advanced features offered by other top CMA review courses like Surgent and Gleim.
Live Coaching Limitations: While Hock CMA offers live online classes, it may have limited live coaching options compared to some other CMA review courses.
Bottom Line: Hock CMA provides affordable CMA study materials but lacks advanced features compared to top competitors. Candidates should be aware of potential limitations in live coaching options and advanced course offerings when choosing Hock for their CMA exam preparation.
---
CMA Exam FAQs
What skills does a CMA need?
Naturally, Certified Management Accountants need a skillset that incorporates both accounting and management. Not only will you be required to understand the intricacies of financial accounting for businesses and individuals, but you'll also need to demonstrate competence managing other accountants and ensuring they are capable of doing the same. This is why the requirements for CMA certification include several years of education and professional experience.
How long does it take to prepare for CMA?
Since a Bachelor's degree is required to sit for the CMA exam, at least 4 years of undergraduate education is required to prepare. You also need at least 2 continuous years of experience in financial management or management accounting, so you can estimate an average of 4 to 6 years total to become fully prepared. Aside from this, you may need an extra 3-6 months to study with a CMA review course.
Which is tougher, CA or CMA?
When you compare the pass rates for Chartered Accountants to Certified Management Accountants, it appears that the CA exam is tougher than the CMA exam. However, the lower CA exam pass rates are most likely due to less stringent requirements to sit for the exam; the CMA's stricter requirements filter out many students who would perform poorly on the exam. Because of this, a knowledgeable student who studies hard should have an easier time passing the CA exam than the CMA exam.
Can a CMA do a bank audit?
Certified Management Accountants cannot perform a bank audit in the United States— only Certified Public Accountants (CPA) can. However, CMAs still play an important role in the audit process; they just can't sign the audit report.