Top 7 Best CPA Review Courses of 2018 – Comparison Guide!

CPA Review Courses
Best Feature:
Price (After Discount)

 Roger CPA Review

Best Technology & Engaging Lectures
$2,095

Wiley CPAexcel

Bite-Sized Lectures
$2,050

Surgent CPA Review

Adaptive Learning Technology
$1,499

Yaeger CPA Review

Best Value CPA Course
$1,079

Gleim CPA Review

Most Comprehensive Content
$1,439

Fast Forward Acadamy 

Personalized Learning System
$1,749

Becker CPA Review

Big Four Endorsed
$3,393
Click Below To Research Top 9 Best Certified Public Accounting (CPA) Exam Review Courses & CPA Self-Study Materials Of April 2018 [COMPARISON]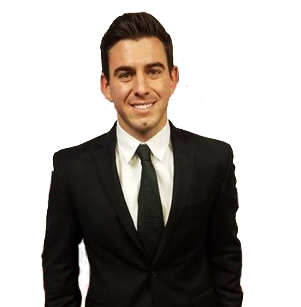 What are the Best CPA Prep Courses? Which study materials will help you pass the CPA exam in the shortest time possible? Find the answer and get HUGE discounts with our CPA promo codes below!
The best CPA review course is the one that will help you pass all four sections of the CPA exam as fast as possible. We all learn differently. Some people learn best in a classroom setting, while others learn better going through the material on their own.
CPA Exam Guy was created to help you find a CPA prep course that not only covers all the important information, but also the one that best fits your personal learning style. Let's get started!
Top CPA Exam Preparation Courses – Comparison
ROGER CPA
WILEY CPAexcel
SURGENT CPA
YAEGER CPA
GLEIM CPA
CPA COURSES
RANKING
#1
#2
#3
#4
$5
BEST FEATURE
Exciting Lectures
Most Questions & Bite Sized Lessons
Best Adaptive Learning Technology
Best Value
Most
Comprehensive Content
PRICE
$2,895 $2,195
$2,450 $1,850
$2,299 $1,599
$1199 $1,079
$1,999 

$1,599

PROMOTIONS
Save $700
Save $600
Save $700
Save $120
Save $400
DISCOUNTS
Show Coupon
Show Coupon
 Show Coupon
Show Coupon
Get Discount
MCQs
6,200
12,000
6,840
5,000
9,200
SIMULATIONS
400
600
390
164
1,000
VIDEO LECTURES
120
110
100
104
100
FINANCING OPTIONS
Get Financing
Get Financing
Get 0% APR Financing
Get Financing
Get Financing
SUPPORT
24/7 Homework
Help Center
Message Board
24 Hour
Response Time
Dedicated Coaching, Live Chat, Email & Phone Support
Instructor Hotline
Phone & Email
Support
Personal Counselor
Phone & Email
Support
FULL REVIEW
Read Full Review
Read Full Review
Read Full Review
Read Full Review
Read Full Review
LEARN MORE
START NOW
START NOW
START NOW
START NOW
START NOW
The Good

Most engaging video lectures

Round the clock homework help center

Excellent Audio CPA review offered

Mnemonics & memorization strategies

Course available both online or offline via USB

Flashcards offered (Additional cost)
The Bad

Additional cost for Final Review ($225-$295/part)

Limited course access
---

#1: Roger CPA Review Course
If you want an instructor that will keep you engaged with high energy and a passion for what he teaches, then Roger CPA Review is exactly what you need.
Do you find yourself less self directed, and needing someone to keep your attention? Do you need an instructor who can keep you awake?
This isn't a sarcastic question, it's a serious one. If you need someone with high energy who brings that energy to his lectures, then this just may be the course for you. If you find yourself having a hard time memorizing terms then this may also be your best bet as Roger provides specific memorization techniques such as mnemonics.
Who is this review course best suited for?
A CPA candidate who has a hard time focusing while studying.  If you found yourself struggling to stay awake in some of your accounting lectures, then this will help you to stay upright. Roger Philip's teaching style will definitely keep you from falling asleep.
If you also require more help, there is also a homework help center available to you around the clock. Roger's CPA course is also well suited for the learner who ideally takes information in through listening. There is an available audio version of the course, although there is an additional fee for it.

Roger CPA Promo Codes
Get $315 OFF Roger CPA Review's Premier Course! Plus get Unlimited Course Access with the Roger CPA Elite Course package for a limited time.   Show Coupon
Why choose this prep course?
If you are lacking in the area of motivation and need someone who can get you pumped up about the CPA exam and keep you motivated, then this is the study guide you are looking for.
Main Takeaway: If staying focused with boring accounting topics is difficult for you, Roger CPA Review's easy-to-read and engaging style will be perfect.
The Good

Smaller bite-size lessons make course very flexible

Great analytics and progress tracker

Unlimited course access, it never expires

More than 10,000 practice questions, more than any other CPA review course

Final Review included at no additional cost

Offered in both online and offline formats via USB
The Bad

No audio CPA review course available

Video lectures are a bit dry
---


#2: Wiley CPAexcel Study Materials
If ever there was such a thing as a "Smart Course" as we have "Smart Phones" or "Smart Watches," then Wiley CPAexcel would be it.
This course is extremely advanced and actually tracks your progress as you complete lessons and exams. It takes into account the time you are putting in and gives you specifics on areas that you need to improve upon, as well as keeping you on track for your exam date.
This is an absolute winner for those who are constantly on the go. You can download to various devices and can study when and where you have time. Find yourself sitting on the bus, subway or other public transportation for an hour a day or more? If you do, then this would make those commutes MUCH more efficient.
Who is this review course best suited for?
Wiley CPAexcel is ideal for someone who has many other responsibilities and is a self directed learner who doesn't need much interaction with an instructor. Are you working full time and have other responsibilities outside of work such as caring for an elderly family member, children or other such activities?
This online CPA review course is broken down into smaller lessons that can actually be accomplished in as little as a half an hour. Which means you can easily go through a lesson on your lunch break if you are pressed for time.
Wiley CPAexcel Discounts
20% Off Student Discount: If you are currently enrolled as a full-time or part-time college student, or have graduated within the last 90 days, then you are eligible for the Student Discount.
Wiley CPAexcel Weekly Promo Code Offers: Find out what special discounts and promotion Wiley is offering this week, click the button below to find out!
Get 

$500 OFF 

With Wiley CPA Platinum Course Today!
Why choose this prep course?
Wiley's success rate for students taking the CPA exam is nearly 90%, which means there is a very high likelihood that you will pass IF you put in the time to utilize the materials provided for you.
Main Takeaway: Wiley is the right CPA Review course for you if you have a busy schedule and need small sized lessons to squeeze into your plans.
The Good

Most experienced instructors in the industry

Adaptive learning software

Personal Study planner

Unlimited access to study materials (no expiration)

Comprehensive review course

Offers a money-back guarantee
#3: Surgent CPA Review Courses
Surgent CPA Review trims down the material to essential topics to reduce the number of hours that you will have to study for your exams. This course is taught by instructors who have over 20 year of experience teaching CPA exam prep. The company released an updated platform and the 2.0 version really catapults Surgent into the top echelon of CPA review courses.
Who is this CPA review course best suited for?
Surgent is best suited for students who prefer the convenience of studying at their own pace from guided video lectures.  Students looking to pass the CPA exam quickly by studying more efficiently would be a good fit for their course.
Surgent CPA Discount Code
Take $500 OFF Surgent CPA Review!
Why choose this prep course?
Surgent CPA Review has a strong lineup of instructors who are experts at teaching CPA exam candidates. Combined, they have more experience in the industry than any other CPA review companies on the market.
Their course comes with an unlimited access, so you'll never have to worry about the materials expiring until you have successfully passed. They offer a Money-Back Guarantee which proves just how confident they are in their product. This offering was completely revamped into a new platform, and 2.0 is really something worth considering when buying a CPA review course.
Main Takeaway: If you are looking to pass the CPA Exam quickly, Surgent's impressive adaptive software makes this the right CPA Review course for you.
The Good

Simple teaching approach

Multiple choice questions

Extremely friendly support

Flexibility

Message boards
The Bad

Old School Lectures

Time limit
---


#4: Yaeger CPA Review Courses
Yaeger CPA Review is a great course for someone who needs the bare bones done well, not great. The customer support for this prep tool is excellent, and the flexible and customized format is a perfect solution for those who don't fit into a specific category.
Who is this CPA review course best suited for?
Yaeger is best suited for students who need a little customization in their studying but don't want to splurge on one of the more comprehensive and expensive options. The additional study help that's offered is also a great way to get more out of your review.
Yaeger CPA Discounts
10% Off Discount
Get $109.90 OFF the complete Yaeger CPA Review Course!
Why choose Yeager CPA Review?
Yaeger CPA Review has experienced instructors who will break down the content for candidates of all types. With excellent support and a number of add-on features, this course is a great low-to-mid level option.
The lectures aren't overly exciting, but they contain the requisite information in a palatable form. There is a time limit for this course, so there's not unlimited access—if you're planning on studying for a longer period this isn't ideal.
Main Takeaway: Yaeger is a great fit for you if you want a comprehensive course that gives you more than enough information to pass the CPA Exam.
Digital and physical copies of our books
Authentic Exam Day Emulation
Online Review Course
Access Until You Pass
Interactive Study Planner
#5: Gleim CPA Study Materials
Gleim CPA Review offers very comprehensive study materials that will take you through all the possible sections that may show up on the exam.
The written materials provided will give you every and any information you need to take the exam. This is not for the faint of heart, as the comprehensive material can be a bit intense and overwhelming for some students.
However, if you prefer a ton of information and do not want to leave any stone unturned, then this could very well be the right study guide for you.
Who is this CPA course best suited for?
A self directed learner who does not need a lot of video lectures to learn from (currently there are only limited amounts of videos). This is for the individual who is extremely focused and can process information, and not only process information but can do so by identifying what is the most important to retain.
If you require a full video lecture series, then you may want to check out the other options available here.
Gleim CPA Review Discount
Get $400 OFF all Gleim CPA Review courses
Why choose this prep course?
More than enough information and study material to pass the CPA exam. There is so much information provided here that you won't lack for it. However, as stated earlier, that information can be to a fault as it can be a bit overwhelming. If you require a study guide that will provide you with the most information about the exam, then you may want to give Gleim a try.
Main Takeaway: If you've been out of the classroom for a while and want a personal counselor to help you throughout your studies, Gleim is the course you need.


The Good

Unlimited course access

Most affordable study materials

Email support

Focuses in on your specific learning needs
The Bad

No final review offered

No CPA audio

No flashcards available

Online format only, no offline option

No Mobile App

Only 30 Days to Claim Refund
---


#6: Fast Forward Academy CPA Review Course
Fast Forward Academy is the most affordable CPA prep course on the market. In fact it costs nearly half of what the top three ranked here do.
If you are on a budget and can do without some of the other perks other CPA exam companies offer, then you may want to take a closer look at Fast Forward Academy CPA Review.
Who this review course would be best suited for: 
If you are looking to cut through the process and make it as efficient as possible, this course has great tools to do just that. If you would prefer to learn more about working on your weak areas, rather than learning in a traditional method and going through all of the course material, then this may be suited for you. This adaptive learning style may not be for everyone, but it just may be what you need.
Main Takeaway: Since Fast Forward Academy is new and still proving itself, I would recommend this course for you if you are on a strict budget.
The Good

Comprehensive study materials with proven track record

Unlimited support

Expert instruction from CPA's and exam experts

0% down financing option

Well organized & user-friendly
The Bad

Live course isn't nearly as good as their Online course

Additional cost for final review crash course ($165 per section)
---

#7: Becker CPA Review Courses
Becker CPA Review has helped over 400,000 students prepare for the CPA exam and their students pass at double the rate of non-Becker candidates. With comprehensive exam study materials, an intuitive online format with lectures from top-level instructors and personalized study tools, there's a reason Becker CPA Review generates results.
Their course comes with unlimited academic support and "The Becker Promise," a tuition waiver that allows you to retake the exam at no cost if you've completed the coursework.
Who this review course would be best suited for: 
A CPA student who is still in school, recently graduated or already has a job. The online course is a great option for anyone who doesn't want to be bothered with deadlines and wants to work at heir own pace, in addition to high-quality, easy-to-use CPA Exam materials.
Why choose this CPA prep course?
Since 2005, 90% of Watts Sells Award recipients have been Becker students. This course teaches students what they need to know to pass the CPA Exam in an efficient and effective way. The Becker CPA Review has a solid curriculum, course materials and instructors. If you're a student who needs flexibility, as well as in-depth material, Becker's online review course is the way to go. There's also a 0% down, 18 month financing option available!
Main Takeaway: I suggest using Becker only if someone else is going to pay for it, otherwise check out other review courses.
CPA Course Video Lecture Comparison
CPA video lectures are ideal for those that prefer to learn by watching a teacher go over the important accounting concepts. Since many students prefer this style of learning, video lectures are one of the most important parts of any CPA review course.
Roger CPA Review has some of the best videos in the industry with his super engaging teaching style. Another great course for video lectures is Surgent CPA Review, which can be attributed to having some of the most  knowledgeable CPA test prep instructors out there.
| | |
| --- | --- |
| CPA Review Course | Video Lecture Hours |
| Surgent CPA Review | 350 |
| Wiley CPAexcel | 110 |
| Roger CPA Review | 120 |
| Yaeger CPA Review | 104 |
| Gleim CPA Review | 100 |
| Fast Forward Academy | 470 |
| Becker | 100 |
Bottom Line: Since Roger is the most engaging instructor in the industry, Roger CPA Review is the best review course for video lectures.
Most CPA Multiple Choice Questions – CPA Prep Course Comparison
Multiple choice questions are the core of any CPA review course, as these mirror the exam content and are the best way to practice for CPA exam. The number of MCQs isn't always the most important metric for these questions. You must also note that some questions are harder and more like the actual exam than others. Wiley has plenty of great questions, but Surgent has multiple choice questions specific to your level of knowledge that will help you prepare for the test.
| | |
| --- | --- |
| CPA Review Course | Multiple Choice Questions |
| Surgent CPA Review | 6,840 |
| Wiley CPAexcel | 12,000 |
| Roger CPA Review | 5,800 |
| Yaeger CPA Review | 4,300 |
| Gleim CPA Review | 9,200 |
| Fast Forward Academy | 5,000 |
| Becker | 7,200 |
Bottom Line: Wiley CPAexcel provides more multiple choice questions than any course, so you're not going to run out of practice questions.
Comparison of CPA Course Task-Based Simulations
Task-based simulations are increasingly important because of the changes made to the CPA Exam in 2017. Because of this new test that places more importance of simulations, CPA review courses now place more emphasis on these questions, ensuring you can pass after practicing the TBS section. Surgent and Wiley have some of the best CPA exam Task Based Simulations which include the most up to date CPA exam content covering the new content and topics on the CPA exam blueprints.
| | |
| --- | --- |
| CPA Review Course | Number of Task-Based Simulations |
| Surgent CPA Review | 390 |
| Wiley CPAexcel | 600 |
| Roger CPA Review | 400 |
| Yaeger CPA Review | 164 |
| Gleim CPA Review | 1,000 |
| Fast Forward Academy | 230 |
| Becker | 400 |
Bottom Line: While Surgent has extremely up-to-date materials, Gleim CPA Review has the most task based simulations for you to practice.
CPA Course Discount Prices & Financing Compared
Why pay full price for a CPA review course when there are plenty of great CPA discount codes that are available! Save hundreds of dollars off all the most popular prep courses with these great CPA promo codes. If you can't afford a pricey CPA review course, both Surgent and Roger CPA Review offer financing options which allow you to make much more affordable monthly payments over a long period of time.
| | | |
| --- | --- | --- |
| CPA Review Course | Price with Discount | Financing Available? |
| Surgent CPA Review | $1,799 | Yes, 0% |
| Wiley CPAexcel | $1,950 | No |
| Roger CPA Review | $1,886 | Yes, 10-30% |
| Yaeger CPA Review | $1,079 | Yes |
| Gleim CPA Review | $1,599 | Yes |
| Fast Forward Academy | $1,749 | Yes |
| Becker | $3,393 | Yes |
Bottom Line: Surgent offers the best financing options, with 0% and a low monthly rate thanks to an affordable price point.
Summary
Reviewed By
Review Date
Reviewed Item
Author Rating