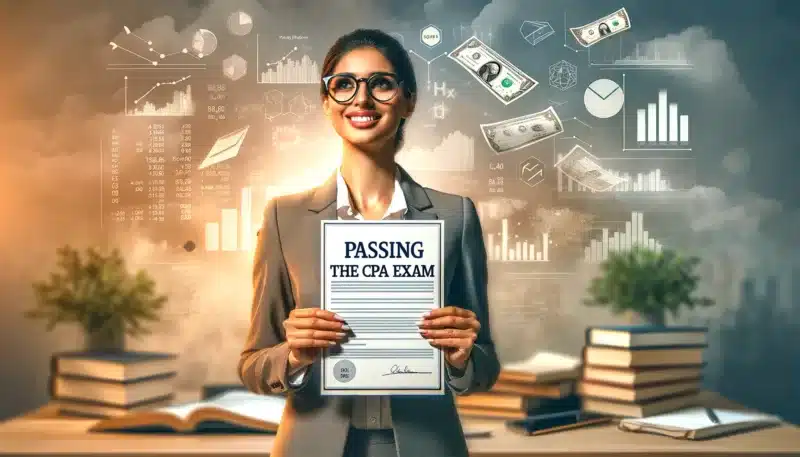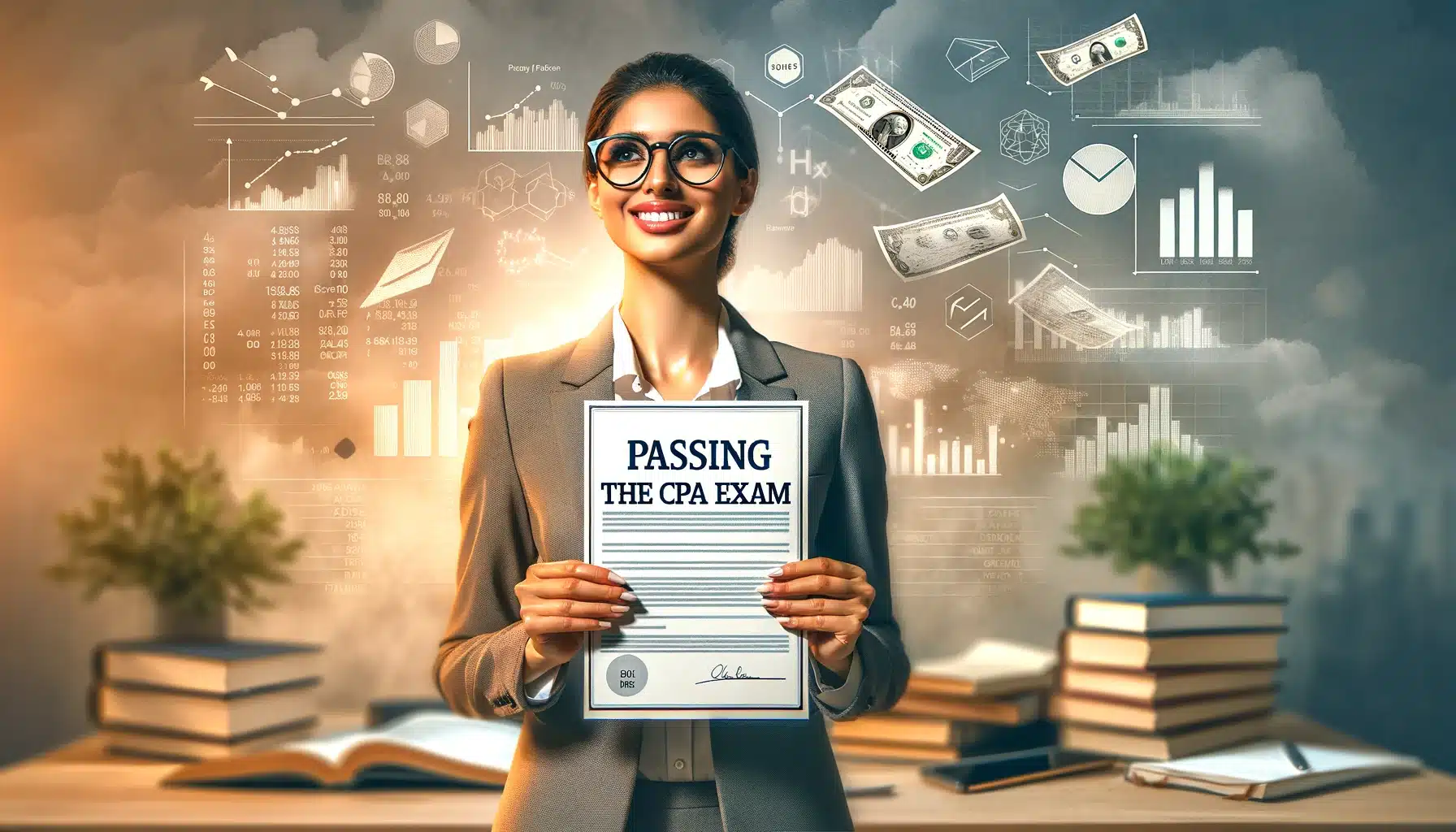 Becoming a Certified Public Accountant (CPA) can be a smart investment.
Dr. Gary Brooks, an adjunct business instructor at Southern New Hampshire University (SNHU), noted there are many benefits to getting a CPA license. Brooks is a CPA as well as a Chartered Global Management Accountant (CGMA) and Certified Information Technology Professional (CITP). As an expert on finance and business, he said that current and aspiring accountants can expand their potential in the field by through CPA licensure.
"The CPA license can help you start or advance your career," said Brooks. He said it's "an essential certification, unlocking career opportunity doors that cannot be unlocked any other way."
Many aspiring CPAs see it as a worthwhile credential that presents diverse advancement options, according to the National Association of State Boards of Accountancy (NASBA). But if you want to become a CPA, you'll need to pass the exam first. While that can be an intimidating prospect, knowing what to expect can help you refine your study strategy.
Who Can Take the CPA Exam?
In addition to being an adjunct instructor of business programs at SNHU, Alaina Mackin is a also a CPA and Certified Management Accountant (CMA). She said her management accounting certification means she's an expert at internal decision-making. Her CPA license, on the other hand, allows her to practice accounting for the public-at-large in her jurisdiction, the state of New Mexico.
Mackin advised anyone interested in working at an accounting firm in financial accounting, taxation or auditing to sit for the CPA exam. But to take the exam, there are a few requirements you'll need to fulfill. First, Mackin said you need a bachelor's degree, but she noted your bachelor's doesn't need to be a degree in accounting. 
"If your degree is in something else, then you must have 30 (college) credits in accounting to apply for and take the exam," she said.
She added that each State Board of Accountancy and the Association of International Certified Public Accountants (AICPA) also require ethics training.
What are the Requirements to Become a CPA?
Mackin said that after you pass every section of the CPA exam, you'll typically need to complete an additional 30 credits beyond your bachelor's for a total of 150 credit hours. She noted that you'll likely need a minimum of two years working in the field of accounting to become CPA certified, as well, however the requirements vary between jurisdictions.
"The CPA license is administered by each state, and each state has slightly different regulations,"
"A good website to find the info for a particular state is ThisWayToCPA." She noted this website also features information on the CPA exam registration, testing windows and other relevant topics.
In addition to jurisdictions in all 50 states, there are also jurisdictions in the District of Columbia, Guam, the U.S. Virgin Islands, Northern Marina Islands and Puerto Rico, according to Brooks.
"Again, specific requirements vary, with some requiring graduate-level hours," he said. "Please check with where you hope to practice to determine the exact CPA exam requirements."
If you're starting without any prior college credits, it would take you 4 years to earn your bachelor's and at least another 2 years to take the additional required courses, gain relevant work experience in accounting and fulfill any other requirements in your state, according to Mackin. And once you become a CPA, the Bureau of the Labor Statistics (BLS) reports all states require continuing education courses to maintain a license.
Creating a Study Plan
According to Mackin, as of 2023 there are currently four sections of the CPA exam dealing with different concepts in accounting:
FAR (Financial Accounting & Reporting)
AUD (Auditing & Attestation)
REG (Regulation)
BEC (Business Environments and Concepts)
To pass the exam, Mackin said you'll need to pass each of these sections. That means it's important to study for all of them.
However, Brooks noted there will be changes to the exam taking place in January, 2024, that will change how you'll study. "Currently, all candidates take the same four parts," he said. "Starting in January, the Business Environment and Concepts will by replaced with three options.
He said these options include:
Tax Compliance & Planning
Business Analysis & Reporting
Information Systems & Controls
If you plan to take the exam after the end of 2023, you should choose which of these sections you'd like to take — and study for — in place of the BEC section of the exam.
Study Strategies and Tips
Because the exam is so comprehensive, structured support can be very beneficial for test takers.
"The most efficient way to prepare for the exam is to use a test-prep service," Mackin said. "Although they can be expensive, they save you time and frustration because the program will specifically target the topics that you must study."
She acknowledged the most successful candidates often use a CPA exam test prep service for this reason. "They tailor their materials for topics covered recently on exams," Mackin said. "Accounting information changes frequently, so they also have the most up-to-date topics."
She said these services will prepare you for the written portions of the exam, too, by giving you the opportunity to practice.
How Hard is the CPA Exam and What Happens if You Don't Pass?
According to Brooks, the CPA exam isn't easy to pass.
"The exam can be very challenging. About 20% pass all four parts on the first try," he said. "Fortunately, you can take each section separately within an 18-month window after passing your first section."
Mackin agreed and said the CPA exam can be challenging for many. "Each section is very comprehensive and covers nuanced topics that most educational programs do not address in detail, although the concept may be introduced," she said. That's why test prep courses and services can be so beneficial, according to Mackin.
Although the exam can be difficult, it's far from impossible. If you stay current with the test's content and study hard, you could be well on your way toward earning this valuable accounting credential.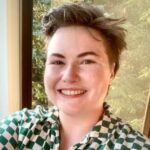 Mars Girolimon '21 '23G is a staff writer at Southern New Hampshire University where they earned their bachelor's and master's, both in English and creative writing. In addition to their work in higher education, Girolimon's short fiction is published in the North American Review, So It Goes by The Kurt Vonnegut Museum & Library, X-R-A-Y and more. They're currently writing their debut novel, which was Longlisted for The First Pages Prize.