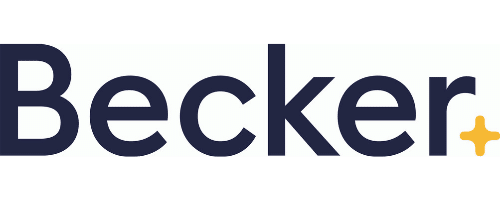 ---
The Good
Comprehensive online textbooks (as well as print)
200+ hours of video lessons per section
500+ SkillBuilder videos
Adapt2U Learning technology
8,300+ practice multiple-choice questions
475+ practice task-based simulations
12 mock exams (3 per section)
Interactive study planner
1,400 digital flashcards for no extra cost
Unlimited Academic Support
---
The Bad
Inconsistent scheduling for live courses
Becker CPA Review
7,400+ multiple choice questions
500+ task-based simulations
Comprehensive textbooks and eBooks
Interactive Study Planner
There's no question that Becker is an excellent choice when it comes to CPA exam prep. For 60 years, Becker's CPA exam review courses have helped more than one million CPA exam candidates prepare for and pass this challenging exam. And with a 94% pass rate among enrolled students, it's easily the most effective option currently on the market.
Becker offers four different packages, with their highest-tier course coming in at a much steeper cost. But rest assured that these costs are both reasonable (thanks to helpful financing options.) Recent additions to their already impressive and comprehensive review courses demonstrate you really do get what you pay for.
The most recent addition is Becker Concierge. This program is designed to provide you with personalized instruction and support to help you achieve your goals.
With Becker Concierge, you'll have access to a dedicated Becker team and your own success coach and dedicated team. This offering will provide up to 50 weekly one-on-one hour-long tutoring sessions. You'll also receive the complete 4-part Becker CPA Exam Review course, which includes free content updates in line with the AICPA's blueprint, including CPA Evolution launching in 2024.
In addition, Becker Concierge includes Final Review and bonus MCQs, printed and digital CPA review textbooks, flashcards, a mobile app, and an award-winning game. You can take advantage of personalized instruction with online virtual classes and live in-person classes. On top of this, you'll have access to 8 simulated exams, 12 mini exams, and unlimited custom practice tests. All of this is powered by Adapt2U Technology to help you prepare for the CPA exam.
But that's not all! Becker Concierge offers exclusive access to over 8,300 MCQs and 475+ TBS questions, including exclusive SkillBuilder solution videos. And if you're Exam Day Ready SM but still don't pass, Becker will refund up to 100% of the Concierge CPA review purchase price. Becker's high pass rate is a testament to the effectiveness of their program, and with Becker Concierge, you can take advantage of a personalized approach to achieving your goals.
Plus, Becker Concierge includes a bonus one-year CPE subscription and CPE certificate, which means you'll be able to continue your professional development even after you've passed the CPA exam. Don't settle for a one-size-fits-all approach to CPA exam prep. Choose Becker CPA Concierge and get the personalized support and instruction you need to succeed.
What Features Are Included With Becker CPA Review?
4 course formats: Advantage, Premium, Pro, and Concierge
Annotated online textbooks (in addition to print)
Mobile app (Apple and Android)
250+ hours of video lessons per section
9,200+ practice multiple choice questions with explanations
475+ practice task-based simulations
500+ SkillasBuilder Videos
3 mock exams per section
Accounting for Empires™ mobile video game (Exclusive feature that makes learning fun!)
Interactive Study Planner
Different devices automatically synchronize your progress
1,350+ digital flashcards
FastPass option for quick review
Unlimited course access (included with Premium up)
Final Review for last minute prep (included with Premium up)
Five 1-on-1 live academic tutoring sessions (included with Pro)
Unlimited Student Support (phone and email)
0% Financing and Flexible Payment Plans (good for international students)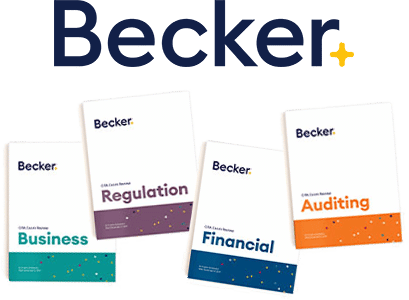 Why Choose Becker's CPA Review Course?
It's no accident that Becker is endorsed by the Big 4 accounting firms; these highly influential companies often pay for their employees to take this CPA exam review course because it is so effective at preparing them for the accounting big leagues!
Becker's success rate is impressive: over 90% of all Elijah Watt Sell Award winners prepared with Becker materials. For reference, award winners must have a cumulative score above 95.50 on average across all four CPA Exam sections and must pass them on their first try.
There's another neat trick to this review course that students refer to as the Becker Bump. Thanks to a different grading system for Becker's mock exams, you can expect far higher scores on the actual CPA exam in comparison. It's kind of like wearing a weight vest while exercising— training with added resistance will enhance your natural abilities!

If you're worried about the price, don't be. Becker is a little more expensive than an impulse buy, but when compared to other courses in its price range, Becker is by far the best value due to its comprehensive study materials and fantastic support! Additionally, they offer 0% financing for 18 months— and that's on top of our exclusive discount!
---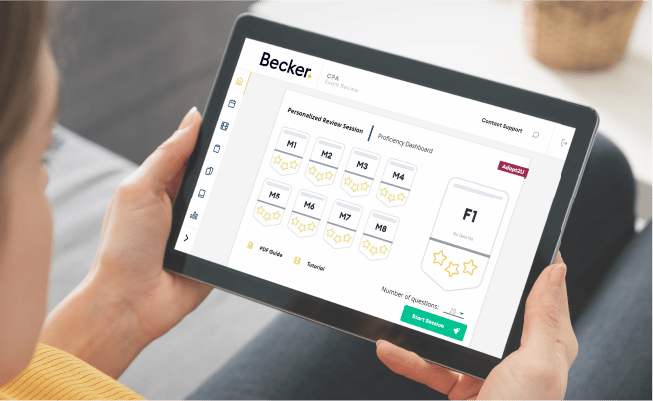 So, Is Becker CPA Worth The Cost?
Absolutely! Here's what it costs for each package:
If you're willing to invest in the highest chance of passing, you should consider signing up for their Concierge or Pro subscription. In addition to all their self-study materials, you'll also get final review cram content. Do you feel like you do better with one-on-one instruction? Becker offers support! You'll get their live tutoring sessions via Webex with higher plans as well. With Pro, the number of sessions is limited to 5. With Concierge, the amount skyrockets to 50 per week!
With Concierge, you'll also get a dedicated team that will walk with you from the beginning of the process all the way to licensure. What's even more amazing is that because the Becker brand is so well respected, many companies will invest in the course for you or reimburse the cost.
If you aren't among the lucky few whose company will foot the bill, you still have some options. While not as packed with features, Becker's Premium and Advantage courses offer plenty of helpful study materials at a lower price. Additionally, you should consider Becker's zero percent financing deal; unlike other companies, you don't need to qualify for their payment plans with a credit check! This is especially helpful if you're an international student since it means you won't have to provide a Social Security number.
Becker CPA Discounts & Financing Offers
Becker offers a financing option and significant discounts to a number of groups, including military and government employees, current students and recent graduates of specific for-profit universities, and state and local government personnel. See their website for more information and specific details. Becker also offers some amazing course discounts that anybody can take advantage of.
All Becker clients are pre-approved for zero percent financing for 18 months (although you should be aware that there is a processing fee for this loan). A payment plan option is also in the works so that soon you can pay in smaller monthly installments.
You might also qualify for their scholarship program.
For everyone else, check out our list of pros and cons below to help you make your decision!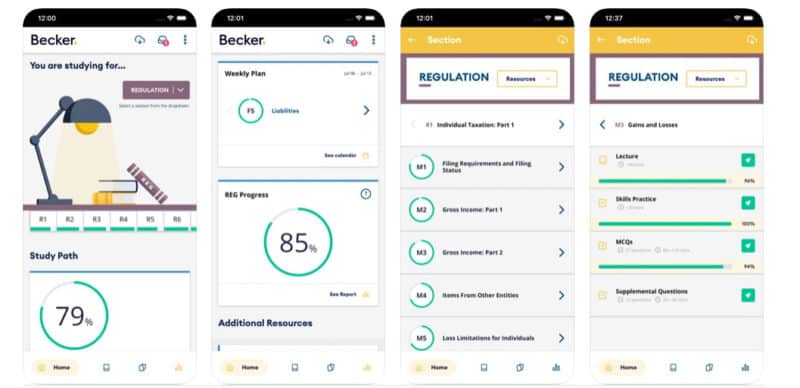 Becker CPA Review PROS
Flexible CPA Curriculum and Access
Choose from 4 course formats: Advantage, Premium, Pro, and Concierge. Study from anywhere on your computer, phone, or tablet with the mobile app. Your progress will automatically sync between your computer and mobile digital devices. You can even download material to your device to study while you're offline and on the go.
Use the interactive study calendar to schedule your personalized study sessions if you enroll in their Advantage course. You'll see if you are making enough progress to stay on track and be ready on exam day. Your home page will display the message "You are not on track!" if you fall behind.
Becker's top-rated Pro courses come with TAs that you can contact for additional support during the class and afterward. 5 live video tutoring sessions are included with this package that offers excellent one-on-one support. However, Becker also provides support options for Premium and Advantage students. In general, academic support is good. Becker promises faculty and instructors will get back to you in 48 hours, but it's usually within 24-36 hours. You can call or submit your question through their website via the academic support button.
Need lots of tutoring time? Get up to 50 hours a week with Becker Concierge. Even if you don't need that many hours, it's good to have the option available.
Unless you really need the traditional model of a live lecture to learn the material, we recommend the Premium option for flexibility at a reasonable price point. However, you should definitely opt for the Pro or Concierge-level subscription if your company is footing the bill!
Questions and Content Mirror The Actual CPA Exam
Past test takers report that they are often surprised by how incredibly close Becker's multiple choice questions and simulations are to those on the exam. The format of the 4-hour mock exams and the types of questions are almost identical to the CPA exam, which is the gold standard of any test prep course or resource.
Needless to say, this is huge!
The task-based simulations in particular get top reviews from past students, and some of the multiple choice questions are even harder than what you'll see on exam day. You'll even get the same message to take your optional break. If you study with Becker materials, you'll know exactly what to expect.
Additionally, the Becker team is constantly working on new ways to make their course look, feel and function just like the CPA exam. A calculator and spreadsheet are both provided for use, just as on the test; the spreadsheet is not Excel, so they actually suggest you practice with Excel instead if you have it.
Course updates are done at least twice a year, with more offered if the test changes and as new features are rolled out. If you don't want to buy a new textbook when new changes are made, they have an option to print just those new content pages from the course pages.
Becker CPA SkillMaster Videos
One helpful and popular feature are the CPA SkillMaster Videos. These short YouTube-like videos are taught by expert national instructors; they break down specific Task-based Simulation questions one step at a time to show how to solve them quickly and accurately. Becker's goal is to have a SkillMaster video for every TBS in the course, and they've made significant progress so far!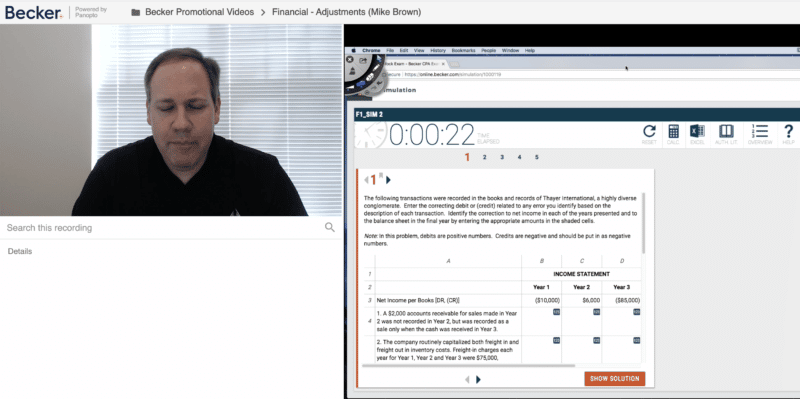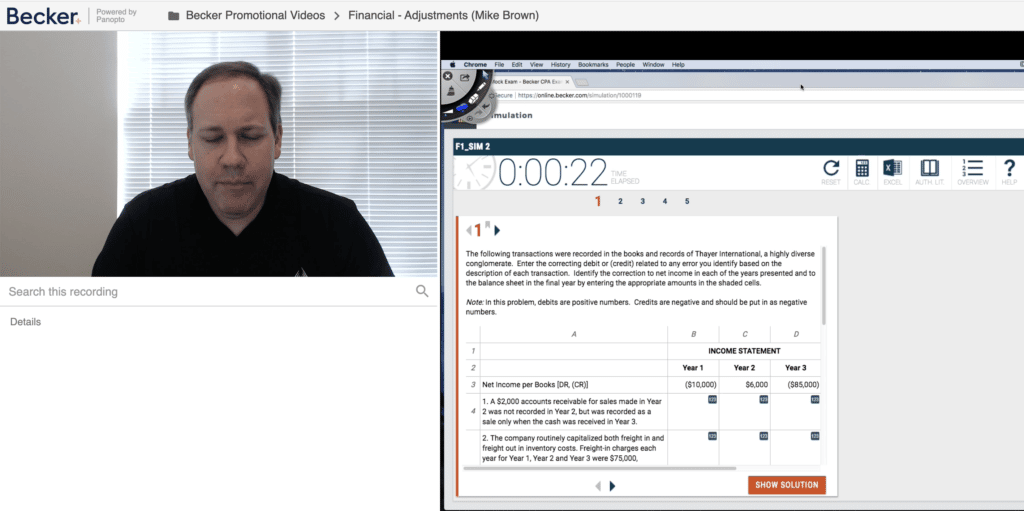 Mock Exams and Unit Progress Tests
Becker used to offer 2 mock exams per exam section, but they've added a second version of the one that closely parallels the actual exam. You'll now have 3 practice exams for each of the four exam parts, all with entirely new questions that do not appear in any other areas of the course.
The first type of mock exam is a comprehensive test that evaluates how well you understand the material. That will help you zero in on the extra practice problems you should do before you take the other 2 mock exams, which mimic the actual CPA exam for the most authentic practice experience.
Additionally, Becker allows you to create your own mock exams for additional practice. This includes a progress test at the end of each unit that reviews past topics from earlier in the unit to make sure you don't forget them. You can choose the specific topics and how many questions.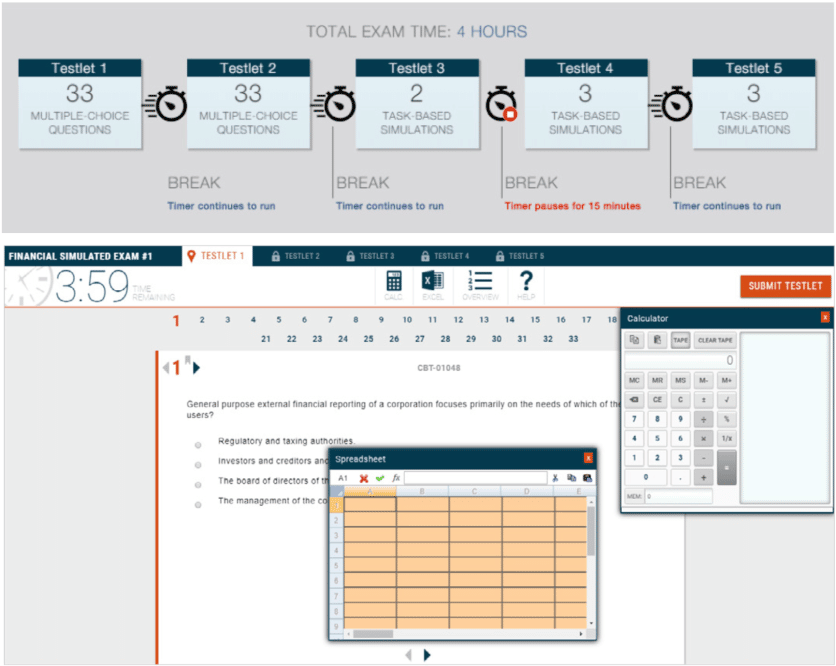 All the CPA Review Materials You Need to Pass
Bordering on overkill, Becker's suite of traditional and online (pre-annotated!) textbooks, pre-recorded lectures (190+ hours), legions of multiple choice questions (8,300+), and hundreds of task-based simulations (500+), plus mock exams and a host of other materials, gives you access to more than you need to be confident and well-prepared for the actual CPA exam.
If you want even more practice, they even offer complimentary digital flashcards (also available in print), additional practice multiple choice questions, and the Final Review course for some programsubscribers that includes new multiple choice questions and lectures.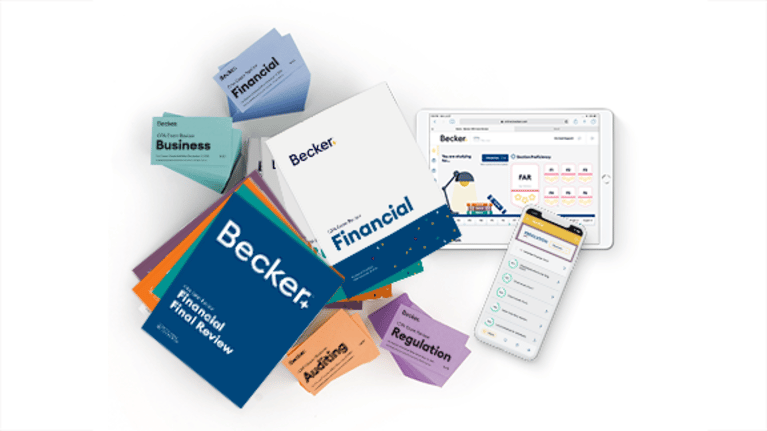 Advanced Software that Adapts to Your CPA Exam Skill Level
The course is extremely easy to navigate from the homepage. The Adapt2U learning technology uses a short initial diagnostic test (4-8 questions) in each unit to ensure that your course will adapt practice sessions and questions based on your strengths and weaknesses.
Each unit includes video lectures, skills practice, multiple choice questions, and task-based simulations at the end of each module.
As you move through the course, you'll get progress reports that tell you precisely where you should spend additional time studying. Progress reports and mock test reports include a convenient link button back to the appropriate part of the course for any question you missed, or any question you want to look at again.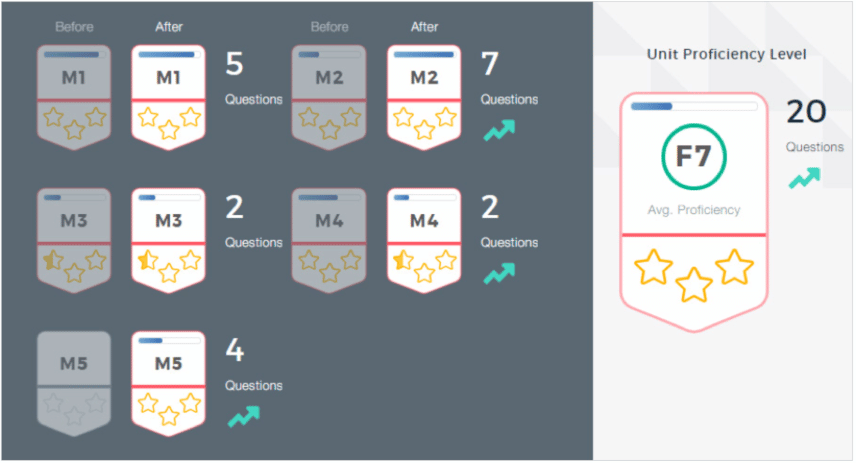 The Only CPA Course With An Online Game
Tired of listening to lectures or working out problems? Try out Accounting for Empires. This interactive mobile game experience can be played alone or as part of a team. Your goal? Build an empire before the date of your exam by answering practice questions. As you do, you'll be making progress in your individualized study plan. Correct answers earn you resources to build your empire.
Why is a game such an important part of the package? CPA studying can be boring! Gamification is relatively new in CPA review courses, and many students like this more engaging option. Although it doesn't fully replace the lectures and practice problems, it's a refreshing break from a rigorous study routine.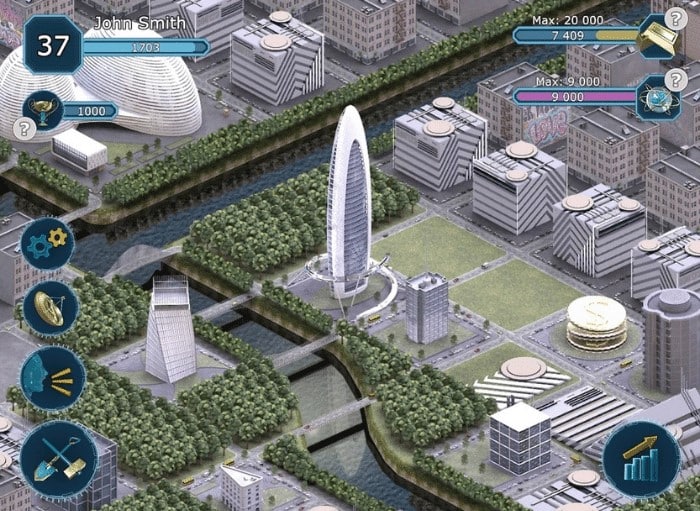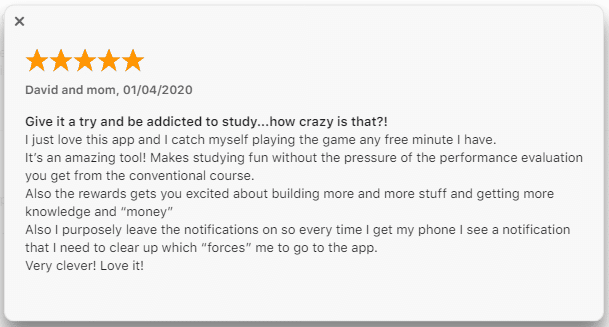 Becker Guarantees Impressive Results
There's no money-back guarantee, but the "Becker Promise" allows you to repeat the review course at no additional tuition cost as long as you satisfy their (strict) requirements. See Becker's website for additional details and restrictions.

---
Final Review for the Week of the Exam
The online Final Review is your last opportunity to really drill down on the most heavily tested topics. After all, you'll want to be as prepared as you can possibly be. Thankfully, this review covers all four parts of the CPA Exam in 35+ hours of new video lectures, 1000+ more multiple-choice practice questions, and 100 extra task-based simulations (with SkillBuilder videos). It also includes 1 Simulated Exam per section of the CPA Exam.
CONS of Becker CPA Review Course
Becker's CPA Course Cost Might Be A Concern
Becker's course can be a concern, although you get a lot for your money. Fortunately, there are great ways to save money through a discount, but you can also qualify easily for flexible payment plans and 0% financing even if you're not from the United States!
Bottom Line: Becker is unquestionably one of the most comprehensive and effective ways of preparing for the CPA exam for most learners. This CPA course has frequent updates and the designers make constant efforts to keep their courses engaging, current, and as close to the exam as possible. They're also the only company that offers a mobile video game to help you study with a 4.6 average rating from 300+ users. And you should absolutely consider this course if you're an international student, since you don't need a Social Security number to qualify for flexible payment plans or 0% financing. Ultimately, Becker is a fantastic option – the materials really are top notch and are structured as close as you can get to the actual exam!
Best Becker CPA Promo Codes & Coupon Discounts
---
Becker CPA Review Frequently Asked Questions
❓Can I still use Becker CPA Review study materials after becoming a CPA?
Yes! Becker offers CPE courses to help established CPAs maintain their certification status. You can subscribe on an annual basis to their on-demand materials and live webcasts.
💲Does Becker CPA Review offer financial assistance?
Yes! Students who need some help covering Becker's tuition fees can enroll in a flexible payment plan. These payment plans can be arranged for any product priced at $500 and above in 3-month, 9-month, or 18-month installments— INTEREST-FREE!
⌚️How long does the Becker CPA Review access last?
Becker's Premium, Pro, and Concierge CPA review courses have unlimited access. But when you sign up with Becker Advantage, your license will grant you access to the study materials for 24 months from the date of purchase. If you are unsure how much time you have remaining on your license, you can check the expiration date in your course's support section.
Which CPA review course is the best?
While Becker is extremely good, Surgent and Roger also have extremely compelling upsides. Depending on your learning style, any of those 4 could end up being the best fit for you (and your available time/money). If you haven't already looked at each of these 4 courses, take a quick glance at our side-by-side comparison to see which looks like it might be the best suited to your situation.
How much does the Becker CPA Review Cost?
Becker is among the most expensive prep courses, with current prices ranging from $2,499 to $5,999 Although you can mix and match different course options to save a bit here and there, most test takers will want to sign up for the whole package to get the best results. Here's the thing: Becker's success rate is really impressive. Over 90% of all Elijah Watt Sell Award winners prepared with Becker materials. For reference, award winners must have a cumulative score above 95.50 on average across all four CPA Exam sections and must pass them on their first try.