The Good

Unlimited course access

More Affordable

Phone and email support

Has the most task based simulations
The Bad

No flashcards available

Only offers online course format, no offline option

Overwhelming amount of study materials
---
Gleim CPA Review is one of the most affordable and effective courses on the market. Dr. Irvin Gleim CPA has been a leading producer of review materials for over 40 years. He originally wrote the review books that are now published by Wiley.  Since 1994, he has written and published his new and improved review course.
This comprehensive review course is one of the best in the industry. His affordable review materials have helped millions of students pass the exam since 1974 (over 40 years).
---
Comparison of Gleim CPA Review's Courses
| | | | |
| --- | --- | --- | --- |
| Course Package | Premium CPA Review | Traditional CPA Review | CPA Mega Test Bank |
| Cost | $1599 | $1299 | $999 |
| Adaptive Technology | | | |
| Interactive Study Planner | | | |
| 9,200 Multiple Choice Questions | | | Physical Copies of Books |
| 1,000 Task Based Simulations | | | |
| Customized Support From Personal Counselors & Accounting Experts | | Personal Counselors | |
| Access Until You Pass | | | |
| Link to Course | Get Started | Get Started | Get Started |
---
Why Choose Gleim CPA Review?
They are one of the most affordable and success-backed video review courses available today. There are many reasons to consider choosing them over competing review courses.
The following are some of the top reasons why I continue to recommend their review course.
Affordable – It doesn't cost over $3,000 like Becker CPA review
Perhaps the most obvious reason to choose them is their price because they give you everything you need to pass the first time without charging you an arm and leg.
Nowadays most video review courses tend to cost upwards of over $1,000.
The Wiley CPAexcel program costs roughly $1,800 and the Becker Review Course costs a whopping $3,400.
Compared to these two programs, the review course is truly a bargain.
The Traditional Review package costs only $1,299, whereas the all-inclusive premium package retails for $1,599.
The Review Course comes with just as many questions and features as its competitors' programs, making it a truly excellent deal for aspiring accountants.  Plus, if you use our discount code, you'll get $159.99 in instant savings at checkout! Get Discount
A Comprehensive and All-Inclusive Video Review Course
As of 2016, they are offering two review packages, a "traditional" version of the program and a "premium" package.
Their Premium Review Course is arguably the most comprehensive CPA prep course on the market.
This package includes a study planner, online review materials, a huge test bank of questions, audio and video lectures, access to a Personal Counselor, and much more.
They have always been known for having the largest CPA exam question database available. In 2016, they continued to expand their question bank, which now includes over 10,000 multiple choice questions!
The program also includes hundreds of advanced task-based simulations and an abundance of true-false questions to ensure that students will be 100% prepared for their exams.
The premium edition of the review course now includes over 70 hours of  instructional video lectures as well.
These video lectures are hosted by university-level accounting professors and cover material for all four sections of the exam. Follow-up questions are included with these video lectures, too.
"Access Until You Pass" Guarantee
They are so confident in their review system that they guarantee you'll pass the exam on your first try. If you don't, they will continue to support you until you do pass. By purchasing the Premium Review package, individuals gain access to the full "Access Until You Pass" promise.
If the review materials are updated during your study period, they will automatically update your electronic studying materials and will ship you the new edition of their book for just the cost of shipping.
If you follow their suggested study plan, fail to pass the exam, and are still unsatisfied with the study program, they will refund you for your purchase.
Gleim CPA review course, like all other review courses, is expensive, customers can feel confident that they will pass the CPA exam using their package.
They support their customers and believe in the review course they're selling as you can see with their pass guarantee.
The "Study Planner" Makes Studying Easy
They understands that it can be difficult to plan a study schedule all on your own. Though some individuals find it easy to make plans and get motivated, others prefer to have a time-table set up for them.
For those who need more guidance, the Study Planner calendar is an excellent tool to help keep yourself on track.
As soon as you sign up online for the course, you'll be able to access their easy to use online Study Planner. This digital planner will ask you to select the date of your upcoming exam.
You can then complete your planner by filling in the number of hours you plan to study each day, marking study-free days on your calendar, and more.
Once you've filled out this information, the Study Planner will automatically calculate a precise study schedule for you.
The tool tells you exactly which sub-sections you'll need to study each day and will provide you with "due dates" for each section and unit.
They make studying on-the-go very easy so you can maximize your study time. If you've got a long commute, consider listening to the many review lectures available as MP3 files.
Each section of the exam contains roughly 20 half-hour audio lectures.
Whether you're on-the-go or are simply looking to take a break from multiple choice questions for the day, these audio lectures are an indispensable resource.
---
What's Not to Like About Gleim?
Their review course is simply an excellent studying tool. With thorough textbook materials, valuable audio-visual resources, and top-notch customer support, the review course is an affordable and practical way to prepare for the CPA exam.
There are very few drawbacks to the Review course compared to others on the market. Like any other video course, people who purchase the review course will get out of the program what they put into it.
For individuals who are looking for an affordable CPA review program that's packed with only the information you need to learn for the exam, Gleim is the perfect choice.
If you're willing to conquer thousands of questions and study every day, you are guaranteed to be a CPA sooner than you think.
---
Gleim CPA Discount Code – Save 10% Today!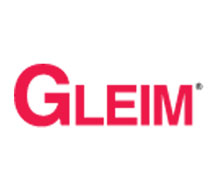 If you want an affordable course that has been around for over 40 years and have to pass the CPA exam on the first try, there's no better review course than Gleim CPA.
We want to help you conquer the exam! That's why we're offering you to save $159.90 off their Review Course! By purchasing the full course today, you will be setting yourself up for a successful future as a CPA.
To claim this limited time 10% discount code, simply click the button below and it will automatically be applied to your purchase. Get the discounted course now and you'll soon be able to call yourself a certified public accountant!
---
Gleim CPA Review Breakdown
| | |
| --- | --- |
| The Good | The Bad |
| Unlimited course access | No flashcards available |
| More Affordable | Only offers online course format, no offline option |
| Phone and email support | Overwhelming amount of study materials |
| Has the most task based simulations | |
Summary
Reviewed By
Review Date
Reviewed Item
Author Rating