There are many CPA Review courses out there, but few are as comprehensive AND affordable as Gleim CPA Review (pronounced like "Glime" CPA Review). This test prep company prides itself on creating a course that covers all of the general topics and details you will encounter on the actual CPA Exam.
Gleim is incredibly organized and great if you want a course that guides you through all of your lessons with immense detail.
You will have access to Gleim's adaptive technology, which gives you a unique review course as well as personalized student support. Also included with this affordable course are audio lessons, the simulation wizard, unlimited access, free course updates, and so much more.
In this review, we will detail all that Gleim has to offer, allowing you to make the right choice for your CPA review course.
---
The Good
Unlimited course access
More Affordable
Phone and email support
Has the largest bank of MCQs and TBS
---
The Bad
Only offers online course format with limited downloadable options
Overwhelming amount of study materials
Gleim CPA Review
Digital and Physical Copies of Books
Authentic Exam Day Emulation
Online Review Course
Access Until You Pass
Interactive Study Planner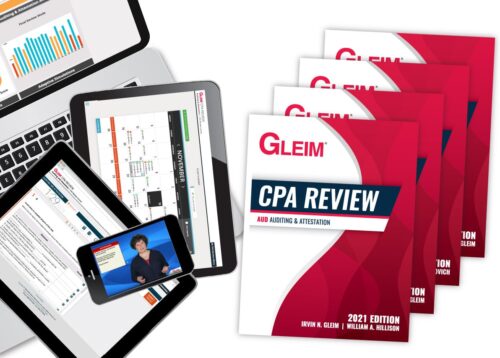 Gleim CPA prep course is one of the most affordable and effective courses on the market. Dr. Irvin Gleim, CPA, has been a leading producer of review materials for over 45 years. He originally wrote the review books that were later published by Wiley. Since 1994, he has written and published his new and improved review course under the name Gleim. This comprehensive review course is one of the best in the industry. His affordable review materials have helped millions of students pass the exam since 1974 (over 45 years).
Comparison of Gleim CPA Exam Review Course Packages
Traditional
Premium
Premium Pro

Cost

$2,499

$2,999

$3,499

Adaptive Technology

Interactive Study Planner

10,000 +Multiple Choice Questions

Instruct Videos

Flashcards

Private Group Study

Customized Support From Personal Counselors & Accounting Experts

Personal Counselors Only

Access Until You Pass

1,300+ Task Based Simulations

Link to Course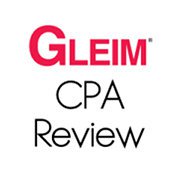 Save $1,400 On Gleim CPA Premium Pro
37 uses today
Last Used: 2 minutes ago
What Makes Gleim so Affordable?
Perhaps the most obvious reason to choose them is their price because they give you everything you need to pass the first time without charging you an arm and leg. Nowadays, most video review courses tend to cost upwards of $3,500. For example, the Becker CPA Course costs a whopping $3,799 before discounts. If you compare Gleim to Becker, their course is definitely a bargain.
There are three different CPA prep course packages offered by Gleim. The Traditional Review package costs only $2,499, whereas their Premium retails for $2,999. The fall 2023 launch of the Premium Pro CPA prep program comes with a higher price tag ($3,499 price tag, $2,499 at launch). Gleim's review course comes with more questions and features (on average) than its competitors' programs, making it a truly excellent deal for aspiring accountants. Plus, if you use our discount code, you'll get instant savings at checkout.
With Gleim, you'll get all the study materials competitor courses offer, plus even more. Other courses will charge you more and not include Gleim's extras, such as audio lessons, exam rehearsals, and study sessions with accountants.
Don't have the money to put into a full CPA review program? Gleim also has a CPA Mega Test Bank. This is a bargain at $999 and comes with Gleim CPA review books and practice questions only.
In this review, we will be referring to the Premium Review course package since it is CPA candidates' most popular option.
Does Gleim Come With Free Updates?
It sure does! If Gleim CPA Exam Review ever adds new material to their course or if the CPA Exam ever changes its content or format, your course will update for free. With your Interactive Study Planner and the adaptive technology, Gleim will guide you through the study process, focusing on your weaknesses and turning them into strengths. And there will be no need to worry about having out-of-date materials. Gleim has even recently updated their video lessons to include more than 100 hours of video lectures.
What's Included with Gleim's CPA Review Course?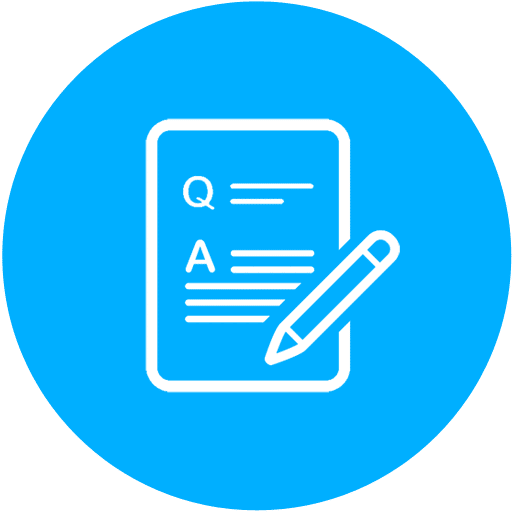 CPA Multiple Choice Practice Questions
Gleim is the winner of the largest amount of practice questions out of all the CPA review courses. You will have more than 10,000+ multiple-choice practice questions. That's more than enough to be fully prepared for the CPA exam.
But we all know that it's the quality of the questions that really matter. Many other students and I were challenged by these practice questions. They certainly prepare you for the hardest questions you'll face on exam day.
All of your multiple choice questions come with detailed answer explanations for when you make the wrong or right answer. This is great for you to learn from your mistakes and correct your wrongs immediately. You'll feel confident and sure when you fast the worst on the big day.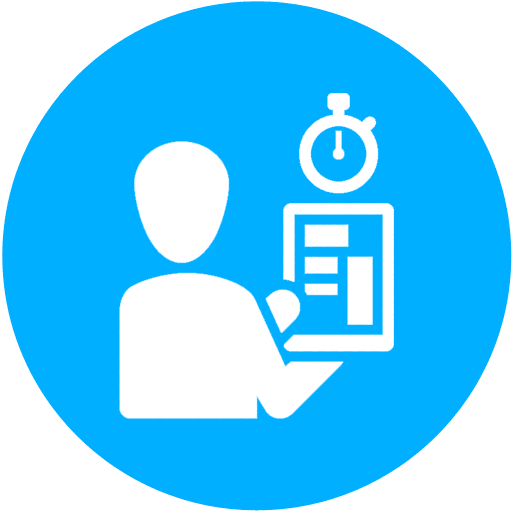 CPA Exam Task-Based Simulations
Gleim's huge test bank is not only overflowing with multiple choice questions but also comes with 1,300 task-based simulations for you to practice with for your CPA exam.
These also come with thorough answer explanations, just like the multiple-choice questions. This is crucial for the TBSs because you will need a full understanding of the answering process. No matter if you get the answer right or wrong, you will know exactly why for the real exam.
---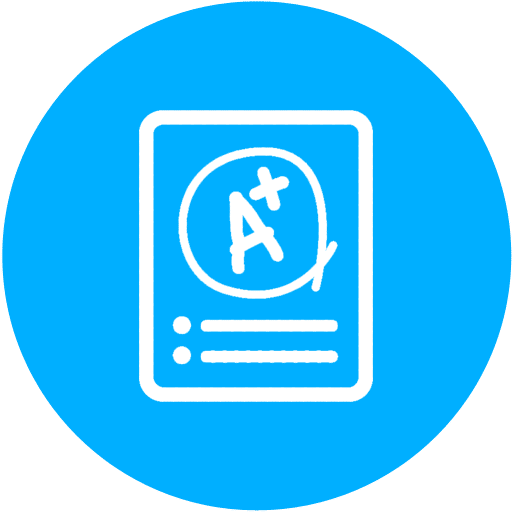 CPA Practice Exams
CPA candidates really enjoy Gleim's practice exam format. They include a variety of questions like true and false, multiple choice questions, final exam reviews, and task-based simulations. You can also easily track your progress with the performance analysis feature, pinpointing the topics that you need to improve upon.
You can choose to take your practice exams in Study Session mode or Test Session mode. The Study Session mode gives you answer explanations right away, so you can correct your wrongs as you practice. The Test Session mode is perfect for your final exam review needs. In this mode, you will be practicing in a real exam format so you can be prepared for the real deal. Each Gleim course comes with 1-2 mock exams for CPA exam-like practice.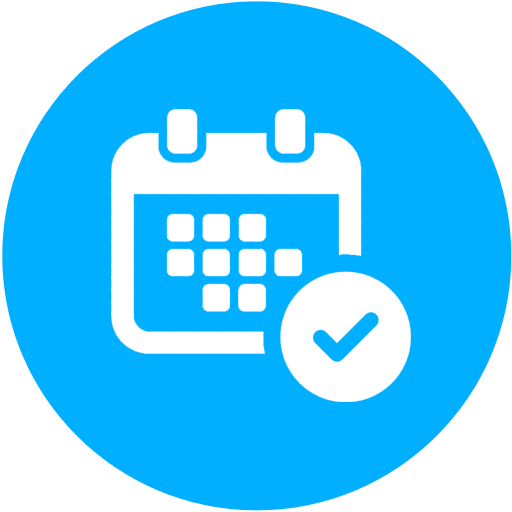 Interactive Study Planner
Gleim's most recent addition to its prep course is the adaptive learning study tool called the Interactive Study Planner. This is a total game changer when it comes to preparing for the CPA exam. Instead of spending hundreds of hours aimlessly studying mountains of material for this big exam, the Interactive Study Planner will guide you to the areas you need to focus on.
By tracking your progress through the practice questions, your course will create a study plan of lessons and practice material unique to your level of knowledge. With this tool by your side, you will be studying more efficiently than ever before.
---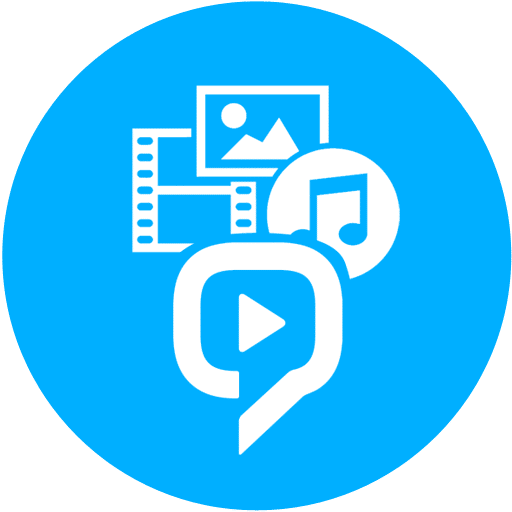 CPA Exam Video and Audio Lectures
I found Gleim's video and audio lessons to be very professional and clear, leading me through the practice questions and real-world examples. The instructors cover each important topic outlined in the CPA Exam Blueprints, so as long as you absorb all the information, you won't run into any surprises on exam day.
Gleim recently launched several new enhancements to video lectures; students can now take notes within the video lectures and sync them to their outlines while they watch. Students can also take notes within their course outline as well.
You will also have audio lessons with your Gleim CPA review course. These can be listened to on a variety of devices, including your phone, computer, or MP3 player. These are great for those CPA candidates who need to study on the go. I would listen to my audio lessons on my long commute to work or even sometimes at the gym. Just playing these on repeat really helped me hone in on those tricky concepts and helped with my retention on test day. Fair warning, though, these lessons are not the most exciting.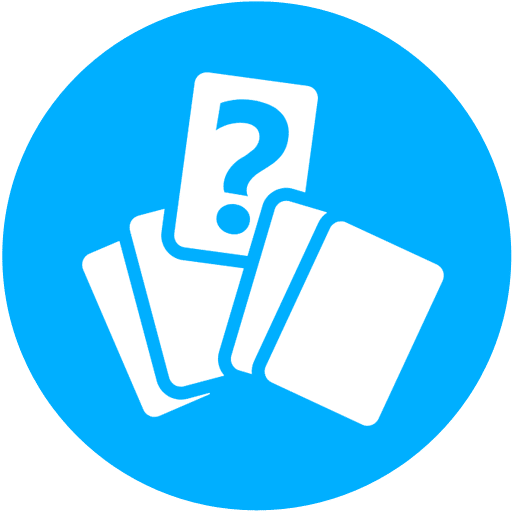 CPA Exam Flashcards
For many years, one notable absence in Gleim's CPA prep toolkit was the inclusion of flashcards — a widely favored study aid among students. This was a point of contention for many who sought a more versatile learning experience. However, in a testament to their commitment to continuously improve and adapt based on feedback, Gleim has now incorporated digital flashcards into their Premium Procourse offering.
This not only underscores their dedication to providing comprehensive study tools but also highlights their responsiveness to feedback. It's heartening to see that they genuinely pay heed to the voice of their users, whether it's from students who are deeply immersed in their study journey or from reviewers who critically analyze and assess the course offerings
---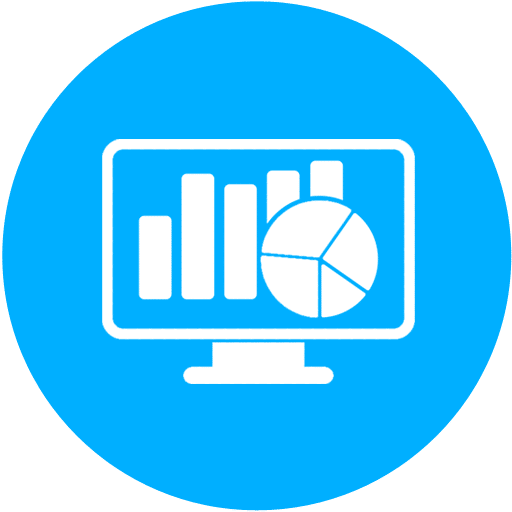 Dashboard/UX
The design of your Gleim course is clean and easy to use. Immediately after logging in, you are welcomed by an intuitive dashboard that presents your unique study plan with your specific exam dates.
No matter what I wanted to work on when I went into my Gleim course, I was able to easily navigate through the site to begin my study session. After you go through the text, video/audio lectures, and short quizzes, you can complete a final review. Your performance in this final review will be tracked and then you will be provided with a guide to what areas need more work. Super helpful!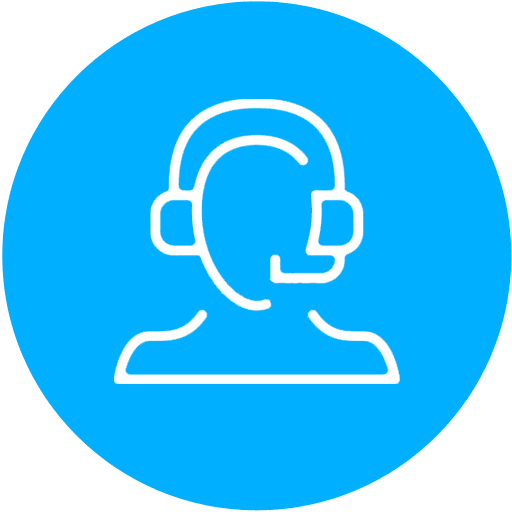 Customer Support
When it comes to getting help with complex concepts or frustrating tech problems, Gleim's student support will be there for you. There are all sorts of ways you can reach out for help. You can ask questions directly in the course to get answers from accounting experts, or you can reach out to your personal counselor for advice and assistance.
The Gleim support team can help you with specific questions about CPA topics or explain the confusing CPA application process. No matter what the question is, you can find help 24/7 (even on holidays) with Gleim CPA review.
If you are an international student, Gleim is the course for you! There is a specific support team that can help international students with figuring out which state to register with, finding a company to evaluate their international transcripts, or answering any other questions that come with this situation.
---
Course Access and Updates
You will have access to your Gleim course until you pass your CPA Exam, thanks to their "Access Until You Pass" guarantee. All of your material will be updated for free if/when there is a change to the CPA Exam or the Gleim course. This will happen automatically, so there is no need to worry about having the best information available. And if you want the newest edition of the physical textbook, you will only be charged for the shipping.
I think you need to get a CPA review course with unlimited access, since everyone runs into bumps in their journey to becoming a CPA. This ensures you won't lose any of your money if you don't pass a section and end up needing more time to prepare. If you still can't seem to pass, Gleim will give you a full refund. Just make sure you really use the course and read the fine print.
---
Gleim CPA Discount Codes & Financing Options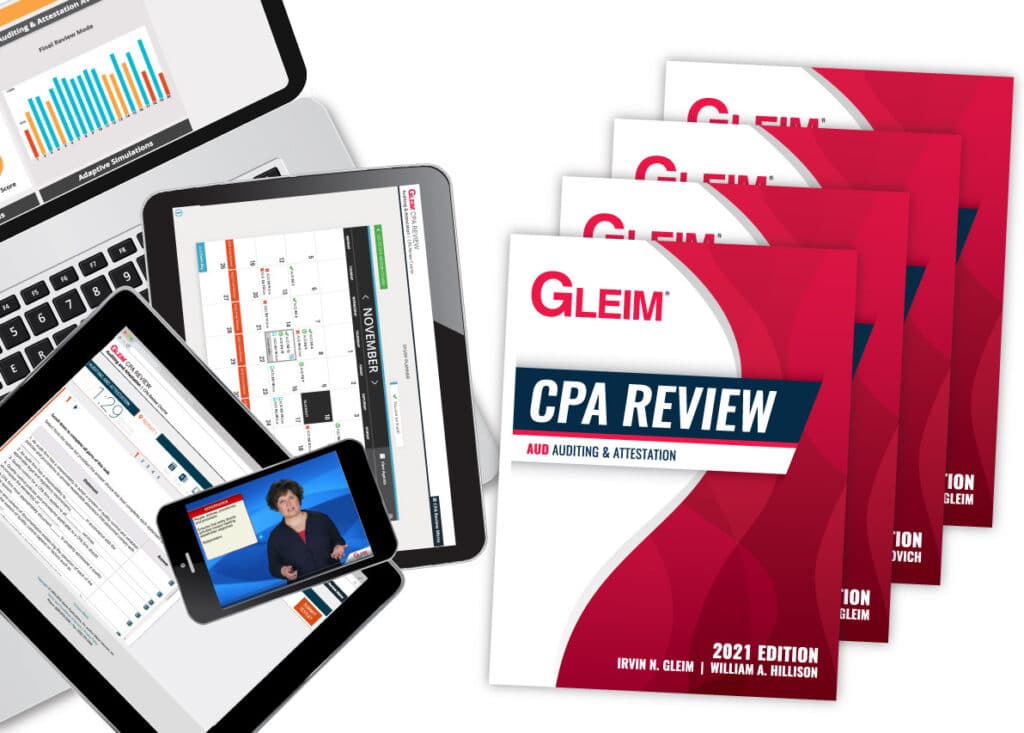 Paying for this course in full up-front can be tough, especially if you are a student with student loans breathing down your neck. Fortunately, they've responded to criticism from students and implemented financing through Affirm. Now, students can pay as little as $130 a month for access to Gleim's Premium Review System. Ultimately, if you do have the means to pay for this course, you will be spending less since Gleim is one of the most affordable courses on the market.
---
Final Thoughts
Gleim CPA Review offers comprehensive and detailed study materials, emphasizing multiple-choice questions and simulations. With adaptive learning technology, candidates can prepare confidently for the CPA Exam. Gleim provides unlimited access to its materials, ensuring students can study at their own pace without time constraints. Their full support, from expertly crafted content to dedicated personal counselors, ensures that candidates have all the resources they need. Moreover, given its wealth of features, Gleim remains an affordable option, making high-quality CPA exam preparation accessible to a wider audience
---
Gleim CPA Review Frequently Asked Questions
❓What is Gleim?
Gleim is a private company that offers accounting exam preparation courses. Their courses are known for being both comprehensive AND affordable. In particular, Gleim CPA Review prides itself on covering all of the general topics and details you will encounter on the CPA Exam. The course is organized and perfect if you want a course that guides you through all of your lessons with immense detail. Gleim also gives its students access to adaptive technology that provides personalized student support. Also included with this affordable course are audio lessons, the simulation wizard, unlimited access, free course updates, and so much more.
💲How much does Gleim cost?
There are four different course packages offered by Gleim. The most expensive course package (with a price tag of $3,499) is right in line with other CPA review courses. You'll still get all the study materials the other courses offer, plus even more. Other courses will charge you more and not include Gleim's extras, such as audio lessons, exam rehearsals, and study sessions with accountants. The second-most expensive option is the Premium course, which runs around $3,000. This is the most popular Gleim offering because of the value received. Their Traditional CPA review course package which can be yours for just $2,499. You won't have access to the accounting experts and some video lectures, but you will still have a more comprehensive course than many others on the market. Want textbooks and practice questions only? The Gleim CPA Mega Test Bank is a bargain at $999. It comes with all the textbooks, practice questions, and practice exams at a fraction of the cost.
📃Does Gleim CPA Review offer a guarantee?
Yes! Students who enroll in Gleim's CPA prep courses can receive a full refund within 30 days of purchasing if they're unsatisfied with any aspect of their course. They also provide students access until they've successfully passed their exams.
📱Does Gleim CPA Review have a mobile app?
Currently, Gleim doesn't offer a mobile app for their CPA review course. However, their downloadable audio lectures can be easily accessed on mobile devices. Additionally, their review courses are still easily accessed on a number of mobile devices through your browser.
Best Gleim Coupons Codes & Discounts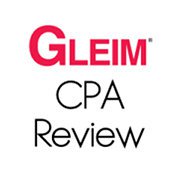 Save $1,400 On Gleim CPA Premium Pro
41 uses today
Last Used: 2 minutes ago