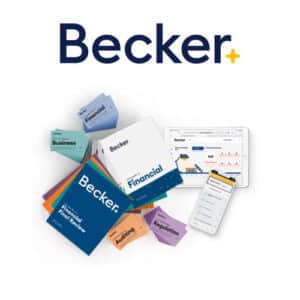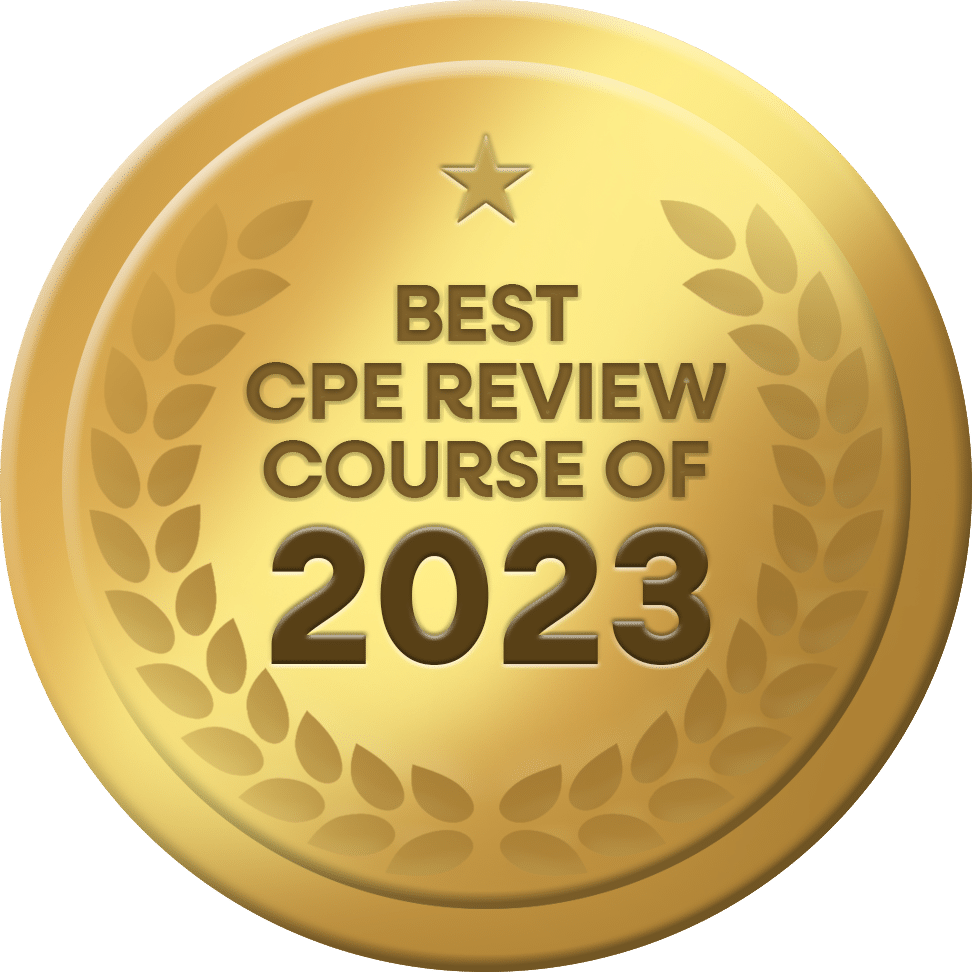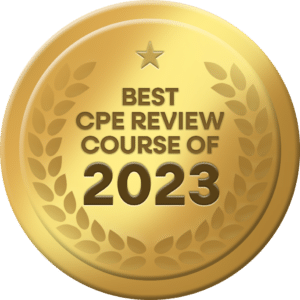 For most Certified Public Accountants, Continuing Professional Education (CPE) courses can be a real drag. Sure, your eyes are burnt out from staring at screens and crunching the numbers all day, every day. It's understandable that you might dread an additional 120 hours of required education.
If variety is the spice of life, then the question arises— where can you find an interesting, ever-changing lineup of CPE classes that fulfills your official accountancy requirements?
That's where Becker CPE Review comes in. You'll never be relegated to sitting through stale course material again; just take a quick look at their course catalog and you'll see within the roughly 70 pages exists a surplus of courses on today's most relevant CPE topics. If you're going to have to accrue hundreds of hours of CPE requirements over the duration of your career, there's really no better place to do so than with Becker.
Overview of Becker Professional Education
Pedigree says a lot about a company, and few have as storied of a career as Becker. Over the past 60 years they've worked with more than 2900 different partners in over 55 countries: accounting firms, corporations, societies, universities, and government agencies. These partnerships over the years have helped many professionals advance their career goals.
And if you think that's impressive, get this:
Becker's accreditation for Continuing Professional Education comes straight from the Accrediting Council for Continuing Education & Training (ACCET). ACCET is a nationally recognized agency that emphasizes quality-oriented education with a focus on integrity, so you know everything you're getting here is legit.
Beckers' Courses and Educational Resources Include:
Expert Instructors

Modern Accounting Curriculum

On Demand & Webcast Content

Custom Course Development

Individual Class & Yearly Subscription Enrollment Options

Evolving Catalog of Courses with Annual, Relevant Updates
What's Included With Becker CPE
Relatable and Professional Instruction
Rarely do you see an educational establishment hire instructors so intimately close to their subject matter. Perusing the Becker site and scrolling through their CPE Catalog of courses you'll find information on their instructors— all of whom are either professional CPAs themselves or have extensive experience in course design and teaching in this field.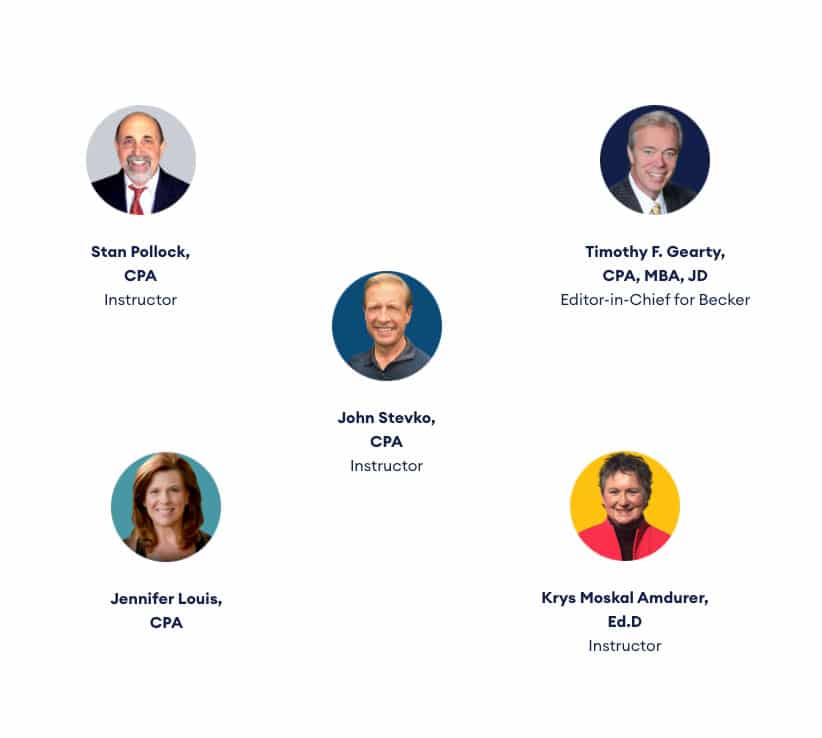 They also seem to win quite a few awards, but hey, who's counting?

Continuous Course Updates
An outdated site has all of the appeal of a dusty old textbook. Becker keeps the shine on the apple long after you've completed your first course by updating their course content in parallel with the accounting industry. Take a look through their courses on offer and you'll see they have new classes each year on timely topics.


This is where Becker really gets its killer edge and a leg up on the competition:
In a digital age where information travels faster than Superman and things can change on the turn of a dime, staying up to date is crucial. Heck, you owe it to your clients to stay on top of it all, and in that regard Becker's CPE Courses will always have you covered.
Clear Learning Objectives
For a lot of people, course selection comes down to something as simple as an interesting-sounding course topic. To that end, Becker offers course objectives upfront that other CPE course providers might leave up to the student to figure out later.


You might wonder, "What will this class teach me and what's the point?" Becker will literally tell you, "This is what you should know and be able to do by the time this class is over." When you've got your regular workload to manage in addition to continuing your professional education, the clarity is extremely helpful.
Convenient Content
Becker's courses are available in both On Demand and Webcast formats. Depending on your workplace setup, you can continue your education at home or even catch up on a quick lesson on your lunch break.

They even break up their annual subscriptions by this content, so if you prefer one type over the other you can opt to have only Webcasts or the On Demand content. It's totally up to your preference and schedule.
What's more, Becker even provides access to an event calendar to help you keep track of exactly when and where these courses will be broadcasting.
Becker CPE Course Pricing
The fact that Becker offers its entire catalog a la carte as well as on an unlimited annual subscription basis can only mean good things for you as a consumer. Want to check out a single class to see if Becker's courses are right for you? You can do that— and the best part is it'll run you less than fifty bucks.
What's that? You've tried your first class and you love it? You want to take more? Becker has you covered here too:
Simply subscribe for a full year and you can have unlimited access to Becker's staggering wealth of content. In addition to the On Demand CPE Courses and Webcasts, you can also take advantage of additional content like their web-based self study.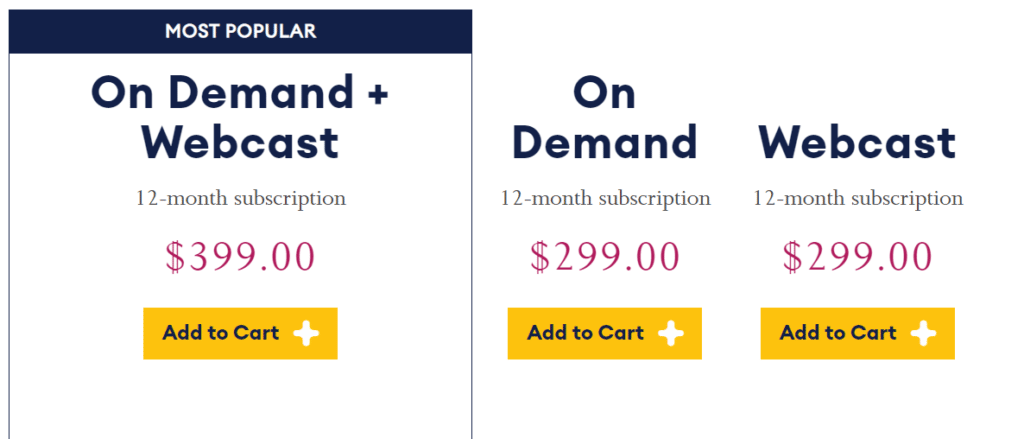 ---
Pros & Cons of Becker's Continuing Education
Let's take a look at the positive and not-so-positive aspects of Beckers' Continuous Professional Education Courses:
Pro – A Course Structure that Adapts to You:

Everybody could use more hours in the day amidst a

packed schedule

. You're probably reading this and remembering at least 5 things you need to do before the week is up, let alone how you'll add in 120 hours of education into the mix. This is where Becker truly stands out from the pack by truly respecting your time. Whether you prefer your classes on demand, crave the personal touch of a webinar, or if you want both, you can sign up for whatever fits your style and schedule.

Pro – Experienced, Proven Instructors:

Many CPE course providers either fail to highlight the legitimacy of their instructors or they skip featuring them at all. Becker provides a handy bio for all of their instructors that is presented next to all course descriptions. Many are leaders of organizations of their own and their experience is sure to impress.
Pro – A Plethora of Course Options:

With a CPE course catalog this extensive, you'll find that browsing all Becker has to offer could be a course in itself. Consider also that Becker continues to update this catalog on a regular basis and you'd be hard pressed to find another educator with as many options available.

Con – Limited Webinar Time Slots:

While you do have the option to choose between Webinars and On Demand content, you may be out of luck if you prefer webinars but aren't available at their select times. However, with the amount of content and options Becker does provide, you should have no dearth of alternative learning options.
---
Frequently Asked Questions
Still unsure about this CPE review course? Look no further for all you're dying to know about learning with Becker:
❓Does Becker only offer CPE Courses?
No, Becker offers much, much more. In addition to their CPE Courses Becker also offers CPA Exam and CMA Exam Prep. They also have a highly useful blog covering all kinds of accounting topics that's updated regularly.
❓Do I have to enroll in an annual subscription?
No, you don't. In addition to subscription models on offer, Becker also offers their course catalog on an individual signup basis. Sign up for the pricing model that suits you best!
❓Who are my teachers?
Instructors vary by class. Typically, your instructors will be a group of learning professionals, CPAs, and titans of industry. Learn firsthand from seasoned professionals as you further your career.
❓How do I know my education is official?
Becker CPE content is approved by NASBA, the governing body for issuing and maintaining CPE credits.
---
Ideal Customer
Here's how to tell if Becker has the right courses for you:
If you crave variety in your CPE Courses,

these are the courses for you.

If you're looking for an educational program with a history of successful partnerships and regularly updated content,

these are the courses for you.

If you're only looking to take a few courses to test out the waters,

this is the provider for you.

If you enjoy learning from webinars and/or on-demand content,

these are the courses for you.

If you prefer the option to have self-study content included within your course work,

these are the courses for you.

If you prefer to learn in person or in a classroom setting,

these are not the courses for you.
---
Final Verdict
It's hard not to recommend Becker to any CPA in need of a solid provider of CPE courses. Becker provides an abundance of content that is constantly evolving along with the industry it strives to teach and inform about. The pedigree and accredited backing as well as the sheer number of partners that have trusted Becker over the years isn't just impressive— it's a testament to their international acclaim.
Do yourself a favor and take a look at their course catalog today to see if Becker is right for you!
Get Discounts On Becker CPE!
(Even more great discounts from Becker here).