Continuing Professional Education (CPE) credits are crucial to your development as a CPA, and for renewing your certification to practice. While most state boards have different hour requirements and recertification windows, the standard to keep your membership in the American Institute of Certified Professional Accountants (AICPA) is three years and 120 credit hours of CPE.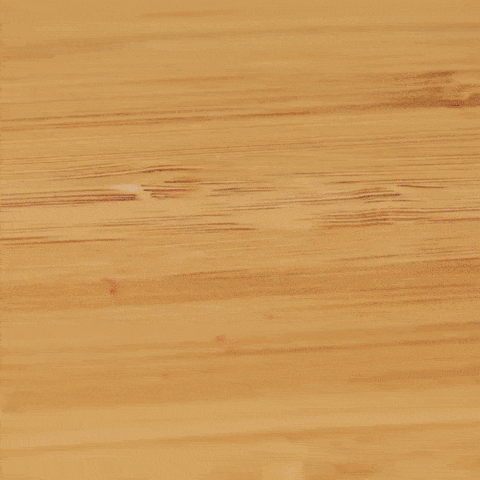 It's no surprise that most CPAs choose to invest in online CPE self-study courses that allow them to earn credit hours on their schedule!
However, CPE courses are just that – an investment, with high price tags and a limited amount of time to earn the credits you need in one year. That's why we decided to make the decision a little easier for you by comparing and contrasting the top 6 CPE Resources for CPAs on the market!
Take a look at the comparison chart below to see the costs, available hours, and resources of each of the top 6 CPE courses on the market. Then continue reading for a detailed list of pros and cons for each!
---


---
| Course Name | Becker CPE | Illumeo CPE | Lambers CPE |
| --- | --- | --- | --- |
| Course Rank | #1 | #2 | #3 |
| Cost | $299 – $799 | $299 - $349 | $699.95 |
| Discount | | Save 17% | Save 20% |
| Credit Hours | Unlimited | Unlimited | Unlimited |
| Access | 1-3 Years | 1 Year | 1 Year |
| Resources | Webinars, Video, and Self-Study | Webcast, Video, Self-Study | Video, Self-Study |
| Live Courses | Yes | Yes | No |
| Refund Policy | 3 Days | 30 Days | 30 Days |
| Support | Phone, Email | Phone, Email, Social Media | Phone, Email |
| LEARN MORE | | | |
---

Becker CPE Course Review
Pro – Short-Term and Long-Term Subscription Plans
Becker's flexible subscription plans are particularly helpful to those students who desperately need to make their AICPA requirements. You can purchase a subscription for one year, two years or three years for unlimited access to the Becker CPE catalog. This flexibility gives you a unique advantage in planning out your CPE credits in advance and with the lowest possible price. You can also purchase individual CPE courses for $29, or packs up to 8 for $159, making Becker's subscription options one of the most competitive on this list!
Pro – Complimentary Demos of CPE Courses
Unlike most of its competitors on this list, Becker allows you to take a complimentary demo of most of its courses. You can decide quickly whether the course is one you are interested in taking, or if your time is better spent elsewhere. Besides giving you more control over your CPE plan, this feature also saves you the hassle of emailing customer support to get your credits transferred to another course.
Pro – Varied Study Tool Formats
Becker CPE courses feature high-quality materials in an even mix of live events, webcasts, and self-study options with audio and video. The Becker webcast calendar stays full year-round, with a webcast occurring each business weekday throughout the year. With such a full calendar, you have time to plan your CPE schedule well in advance, taking added pressure and stress off your plate!
Con – High Cost
Although Becker's CPE courses are high quality, their price tags tend to run much higher than their competitors. For that reason, this may not be the first option for students on a budget. Additionally, unless you want to splurge on the top-tier unlimited subscription, you'll have to choose between self-study or webcasts.

What's the bottom line?
You won't go wrong by choosing Becker CPE courses to fulfill your credit requirement. However, the high package rates and long subscriptions may not be as beneficial to CPAs who only have a handful of credits left to earn. Therefore, if you've already made significant headway on your CPE requirement for your three-year period, choosing a course with a more friendly price-point might make sense for you.
---

Illumeo CPE Solution
Pro – Huge CPE Catalog
It's important to understand that Illumeo isn't a traditional CPE review course. Instead, it's a platform for a substantial catalog of professional education for CPAs and many other CPE certifications. That being said, their main focus is clearly on public accounting since the lion's share of their study materials are geared towards CPAs.
Pro – Low Stakes
If you're not sure whether or not Illumeo offers the ideal CPE experience for your needs, there's no need to worry. This CPE platform provides all prospective students with 12 full courses that they can try free of charge, ensuring that they're satisfied before putting any money down. But if you're still not happy after the fact, they also offer a generous 30-day return policy.
Pro – Varied Curriculum
Although an online education platform has its limitations, Illumeo does an excellent job mitigating these potential drawbacks with a variety of CPA study materials. If you learn best through independent study and are self-motivated, you'll find a lot of value with their catalog. Alternatively, students who like learning from a live instructor can take advantage of their 100+ webinars.
Con – Microcerts
Something that Illumeo does that gives them a major advantage over other CPE platforms and review courses is offer bonus certificate courses at a small extra cost. These can be extremely helpful for professionals looking to specialize and further their career potential. Unfortunately, they don't currently offer any microcerts for CPAs.

What's the bottom line?
If you need to do a lot of studying and want to make the most of your study budget, look no further than Illumeo. They have tons of great courses taught by highly qualified instructors and have designed every aspect of their platform to your benefit.
Related Articles & Blog Posts
---

Lambers CPE Courses
Pro – State Specific Ethics Courses
One thing that sets the Lambers CPE course catalog apart from the pack is the state-specific ethics courses they offer and are currently developing. At the moment, they have approved courses for Florida, Mississippi, Ohio, Texas, Washington, and Colorado. Ten more state-specific courses are in development (Delaware, Indiana, Louisiana, New Jersey, New York, South Carolina, Tennessee, Virginia, West Virginia, and Wyoming). Additionally, even if your state isn't among those listed, Lambers has verified that the other states will accept any of their ethics courses. Basically, you're covered any way you look at it!
Pro – Video Course Content
Lambers has an impressive library of self-study CPE courses that are either PDF courses or video. Well-known and experienced instructors present each video, and the variety of course content enables people of all learning styles and skills to succeed in their chosen CPE course! Additionally, their recent inclusion of live webinars has really upped their game.
Con – No Pricing Flexibility
Lambers CPE only offers one subscription option – a years worth of unlimited access to their course library. At $699.95, this is a steep price to pay, and won't be appealing to CPAs who only need to collect a few more CPE hours to satisfy their requirements.

What's the bottom line?
Lambers is a veteran in the field of online and distance learning for CPAs, EAs, and IRS CE courses. Their CPE course content catalog is relatively new, but each class is made with quality and led by veteran instructors who have practiced in the field for many years. However, the steep price and lack of payment and package options mean that Lambers probably won't be cost-effective for CPAs who only need a handful of CPE credits. Instead, you should choose Lambers if you've entered the last year in your three-year certification renewal window and still have over 24 CPE hour requirements to satisfy.
---

Lorman CPE Review Course
Pro – Accommodating Courses
By far, the most effective and impressive of Lorman's CPE material are their live webinars. But what if you can't make it on time? To allow all their students to reap the benefits of these materials, this continuing education platform allows you to view archived recordings and audio-only downloads— with some courses including reference manuals as well!
Pro – Easy to Get Help
Some online schools and prep programs give the others a bad reputation by failing to offer their students help when they experience an issue. Fortunately, Lorman ensures that all students can easily contact an expert for help with any troubleshooting! Feel free to reach out to them via phone, email, live chat, or one of their many social media accounts.
Pro – Full Ride
If you're looking for the most convenient method to fulfill all your CPE requirements in one go, check out Lorman's All Access Pass. For the cost of about 7 individual classes, you can take an unlimited amount of webinars and courses for an entire year. They even provide you with state-specific credit trackers so you can make sure you're meeting your specific CPE goals!
Con – Think Fast
Not everyone is going to like Lorman CPE, despite the fact that this company has a lot of enticing features. What's worse, however, is that you'll need to decide whether or not this CPE platform is the right pick for you within 72 hours of your initial purchase. If you decide that you're no longer interested past this time window, you'll be unable to get a refund through their official policy.

What's the bottom line?
The people who are most likely to get the most out of Lorman CPE are professionals who are almost finished with their continuing education requirements and those who haven't even started. In either case, this is probably your best bet for getting the highest quality CPE for the least effort.
---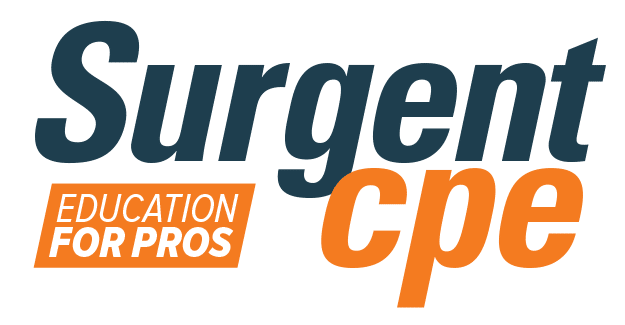 Surgent CPE For Accounting & Tax
Pro – Plentiful Live Webinars For On-The-Go CPAs
Surgent has embraced the growing trend of earning CPEs via webinar with a hearty list of live webinars. The Unlimited Plus plan includes these courses; alternatively, you can pay for them individually. The current list of offered webinars contains over 160 courses, with different subjects, levels, start times, and credit hours.
The best part is, you don't have to take any exams to earn credit – just attend the webinar! Another important detail that sets this weighty webinar schedule apart is that you can see scheduled event dates and times through the next calendar year, making it easy to arrange your schedule in advance.
Pro – Flexible Self-Study Options
Surgent knows that its students have all kinds of learning styles and scheduling restrictions when it comes to earning CPEs. That's why they offer three different styles of self-study: text-based PDF courses, on-demand webcasts, and textbook courses. With all three methods, you'll take the CPE exam online to earn your credit after you complete your self-study.
Pro – Timely Updates to Course Topics and Materials
As you well know, updates to tax and accounting practices, regulations and law can happen very suddenly, and the integrity of your knowledge and training as a CPA could be affected by not being instructed in new changes. That's why Surgent updates all its course content bi-annually, and updates course material within 72 hours after critical changes hit the news.
New Topics and Courses Added Continuously
While most CPE course providers report the number of hours the study material they offer covers in their programs, they don't disclose precisely how many courses exist. Surgent publishes this number yearly and averages 1200+ live webinars, 250+ self-study courses, and 2600+ live seminars each year.
Surgent aims to keep its students ahead of the curve by adding new course topics every year. For example, Surgent added 60 new courses in 2018 alone!
Pro – Mobile Friendly
Most other CPE solutions are strictly desktop based, but Surgent prides itself on providing mobile-friendly course materials in all its programs. That means you can self-study, watch webcasts, or tune into live webinars even when you're on the go. This is particularly important for CPAs with a busy schedule and on-the-go lifestyle.

What's the bottom line?
While Surgent CPE packages tend to be a higher price point than their competitors, it's easy to see the value included in that figure. Surgent always adds new topics and courses. Furthermore, they're always updating their existing courses like clockwork to stay abreast of the latest changes in tax and accounting regulations,
Surgent is also made with the busy CPA professional in mind, offering detailed live webinar schedules up to a year in advance as well as three self-study options. Hence, all these features ensure you're able to fit your course credits into your schedule with ease!
Finally, Surgent boasts some of the most experienced instructors, high-quality materials, and responsive Customer Service support among its competitors. All in all, the value of the Surgent CPE packages is unmatched!

Gleim CPE Review
Pro – Free Sample Course (With CPE Credit!)
One of the top reasons that Gleim CPE courses stand out from the pack is their free sample courses. Anyone can try the two sample courses out and even get CPE credits from one of them! The fact that Gleim CPE delivers real value to your study strategy before you pay for a subscription is a major pro that ensures you make an informed decision before purchasing a plan.
Pro – Hourly Pricing Structure
Unlike other CPE resources on this list, Gleim CPE models its pricing after hourly rates. This makes Gleim an excellent tool for CPAs that only have a few CPEs left to earn, and for those that still need to earn over one hundred credits! At Gleim, you can purchase a one-hour package (1 CPE) for $12, or a 100-hour package for $600.
Pro – Plenty of Time to Create Your Study Plan
Because you're most likely a working professional, chances are you aren't going to knock out 100 hours worth of CPE credits in just one year. That's why Gleim's pricing structure is so cool! You have a year from the date of purchase to select the courses you'd like to take. Then, you have another year from selection to complete them! Ultimately, this is particularly useful for CPAs who need training in a new update or specific procedure. That's because you can plan out and change your study plan well before you begin taking the credits.
Con – No Live Webinars
One significant drawback of Gleim CPE courses is that they are all purely self-study. Consequently, there are no live webinars scheduled where you ask your burning questions in real time with an instructor. Instead, you'll have to rely on your study materials to understand a concept or send a message to support for clarification. If you learn best by Q&A and interaction with an instructor, Gleim CPE may be a hard resource to adjust to.

What's the bottom line?
If you're fine with self-study courses and don't need live webcasts or seminars, then Gleim CPE is a strong choice for you to earn your necessary credits with. Their hourly pricing structure means you only pay for the credits you need, and you can even get started on earning those credits with their free sample courses! Gleim's customer support service is also top notch, allowing you to get help with course materials or technical support over the phone, through email or through their chat system.

Fast Forward Academy CPE for CPAs
Pro – You Choose Your Sample Course
Like Gleim CPE, Fast Forward Academy offers prospective students a free two-hour sample course before purchasing any packages or products. The key difference here is that Fast Forward allows you to pick the course you want to sample!
Pro – IRS Approval for All Courses
Fast Forward Academy offers a catalog of classes that are all IRS approved, as well as many courses that are NASBA approved. This means you won't have to wonder whether your CPE solution will count for credit or have to file a petition – you'll have peace of mind and your certification immediately.
Pro – Flexible Price Packaging and Low Cost
Like many competitors on this list, Fast Forward Academy offers an unlimited package which allows you to take as many CPE courses as you need for only $199. Hence, if you need 15 or 24 CPE hours, you can get those for $99 or $149 respectively. These price points put Fast Forward Academy on the low end of the pricing spectrum, and allow you to save money if you don't need more than 24 CPE hours in the year.
Con – Limited Course Library
Unlike Surgent, Becker and other competitors on this list, Fast Forward Academy's CPE course catalog only contains about 35 available courses. While the crucial bases and updates are covered, the lack of variety leaves room for improvement.

What's the bottom line?
Fast Forward Academy's CPE courses are the best option for CPAs who want to collect their CPE credits quickly and efficiently with minimum fuss. The prices are wallet-friendly and the choose-your-own sample course offer is a plus. However, the sparse course catalog and lack of live seminars and webinars may not appeal to CPAs looking for a more immersive experience while earning their CPEs.