The Good
Most engaging video lectures
Impressive technology
Round-the-clock Study Hub Support
Excellent Audio CPA review offered
Mnemonics & memorization strategies
Course available both online or offline via mobile app
Versatile digital flashcards
The Bad
Unlimited access is only available with their most expensive, Elite-Unlimited, course
Elite Course Package
120+ Lecture Hours
6,000+ MCQs and TBS
CPA Exam Simulator
Customizable Study Planner
24/7 Study Hub
Customizable Digital Flashcards
UWorld Roger CPA Review is staffed by instructors with over 25 years of experience helping thousands of students prepare for their exams.
This course has an astounding pass rate of 91%, but how is that even possible? Apparently, their secret is a unique teaching method that's backed by cutting-edge tech. As a result, students are engaged, motivated, and focused on study plans that bolsters their knowledge and quickly improves their test-taking ability.
UWorld Roger CPA Review includes extensive use of predictive technology and memory aids to help you retain information. This includes SmartPath predictive technology, a student-run Study Hub, and a surprisingly powerful digital flashcard tool.
UWorld's course curriculum aims to break down larger concepts into smaller, bite-sized lessons so that you can easily remember important information.
Each micro-lesson includes a 10-25 minute video lecture, a short excerpt from the course textbook, and corresponding class questions.
It's primarily available online; however, UWorld Roger has a full companion mobile app that allows you to download content and study offline.
Comparison of UWorld Roger CPA Review Courses
| | | | |
| --- | --- | --- | --- |
| Course Features | Single | Premier | Elite |
| Cost | $649 | $1,899 | $2,999 |
| 100 + hours of video lecture | | | |
| Electronic and physical course textbooks | | | |
| 6,200+ multiple choice questions and task-based simulations | | | |
| CPA Exam Simulator with an unlimited amount of full length practice exams | | | |
| SmartPath Predictive Technology for enhanced learning & retention | | | |
| Ask questions via Study Hub | | | |
| Customizable study planners | | | |
| Free material updates | | | |
| Offline Lectures on mobile | | | |
| Unlimited Course Access | | | |
| Digital CPA Exam Flashcards with Spaced Repetition tech | | | |
| Audio Lectures | | | |
---
PROS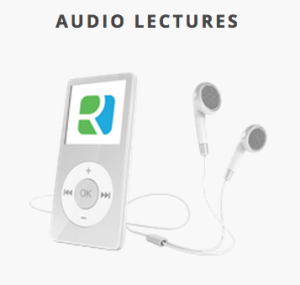 Entertaining and engaging lectures: The main instructor at UWorld Roger CPA Review is energetic and enthusiastic. Roger Philipp uses a unique teaching style that demands your attention, which makes the other content included with the prep course more effective as a result.
Easy to understand course textbooks: The review textbooks with UWorld Roger CPA are provided in online and physical format, so you're free to access them as you like. Essentially, they're solely focused on what will be on the exam; this eliminates a lot of the fluff you might find in other course textbooks.
Memorization techniques and technology: UWorld Roger CPA Review uses several tricks to help students retain information and easily remember the finer details on exam day. This includes SmartPath predictive technology and spaced repetition built into their digital flashcards. When you retain long lists of information after using these resources, you'll have a huge advantage over other CPA candidates and will definitely improve your score!
Exclusive UWorld Roger CPA Discounts: Use one of our UWorld Roger CPA promo codes to get the best possible deals on this great course
New course features: You can enjoy a variety of useful new features. For example, every video lecture is accompanied by an area where you can type notes and format them while watching. The notes are saved in "My Notes Summary" and can be accessed and downloaded any time in either HTML or PDF format. You can also highlight text and instantly create custom flashcards. What if the instructor is talking too fast for you to take notes? To solve this, UWorld Roger made it easy to adjust the speed of every video and/or add captions. In fact, you can even use video bookmarks to 'mark' a specific time in the lecture video. This way, you can go back and review it later in your free time, along with those flashcards I mentioned earlier.
Audio review course: UWorld Roger's audio review course is taught with the same high energy and enthusiasm we've come to expect from them. Additionally, it's included with every package offered on their website; unlike other CPA review courses, you won't be locked out if you choose a more affordable tier.
Affordable financing options: At it's most affordable, students can sign up for a single section of UWorld Roger CPA Review for $59 a month. All you need is to provide your basic information during checkout and you're likely to be approved with a reasonable interest rate. Aside from financing, UWorld also offers frequent discounts and promos to lower their base price— including some that are exclusive to our site!
---
CONS
Limited Access: UWorld Roger CPA Review's most popular course is their Premier package. This tier gives you 18 months access to all the course materials. After their most recent update, this has been lowered from its original access period of 24 months. This may still be enough time to prepare you for exam day, but you'll only get unlimited access if you pay a bit more for their Elite-Unlimited package.
---
Recommendation
If you need extra motivation and an engaging teacher who can take any accounting topic and make it interesting, Roger Philip is the man. His video lectures alone make this an excellent resource for CPA candidates to pass their exams.
However, the rest of this course includes many more awesome features, making this a great course for more than just video lectures. SmartPath, digital flashcards, and the Study Hub are all one-of-a-kind features you can only get with UWorld Roger CPA. Because of this, the best students for this course are the ones who want to waste as little time as they can and still earn an impressive score on the CPA exam!
---
Course Features
Instructional Lectures – As we previously mentioned, these lectures cover the principles you need to know to pass the exam without boring you to sleep.
Textbooks – Both e-textbooks and physical textbooks are available to fit your specific study preference. The books were written by CPA experts with over 65 years of combined experience.
Online Learning Tools – Among other things, you can adjust the speed of the video lectures, turn on Closed Captioning for increased understanding, insert video bookmarks, take online notes and highlight copy in your e-textbooks.
Review Questions – The course includes over 6,000 review questions and task-based simulations. Further, they don't just provide the correct answer, but a full explanation as to why that is the correct answer.
SmartPath – When completing the interactive test questions your performance is tracked through SmartPath Predictive Technology. This feature has been recently updated from top to bottom so that you can instantly know your strengths and weaknesses. Furthermore, you can then use that information to direct your future study efforts through QBank.
Practice by Chapter or by Full Exam – This feature allows you to customize your study by individual chapters, multiple chapters or full practice exams.
Customizable Study Planners – The course provides 3, 6, 9 and 12 month Study Planners that you can customize to fit your needs.
Study Hub – Here you can research over 17,000 questions asked by UWorld Roger students about the CPA exam. If you sign up for Elite-Unlimited, you can ask questions yourself and receive assistance from CPA Exam experts within a day.
---
UWorld Roger Cram Course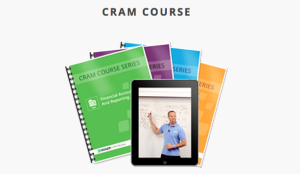 Do you have limited study time or are you worried that you haven't retained enough of the information you studied?
If so, UWorld's 4-Part Cram Course was specifically designed to address your concerns!@
However, it's important to understand that these courses are meant as a review— not a standalone course. Additionally, the many features recently added to the platform, such as SmartPath and Spaced Repetition, already accommodate most students who want to memorize their material. Because of these facts, you should consider this course a nice cherry on top, but not a selling point in and of itself.
If you opt for UWorld Roger's Elite-Unlimited course, you'll get this 4-part final review with your enrollment. But if you only get the Premier or Single course, you won't.
---
Supplemental Study Materials
UWorld Roger CPA Review also features additional study tools to help make sure you pass the exam. Here are the most popular ones that are available with all three price tiers.
Digital Flash Cards (with Spaced Repetition)
These are fantastic for quick study sessions on your phone or tablet. If you have some downtime while on break at work or during a long commute, you can use every available minute to get in a little extra studying. In addition to letting you create custom cards and organize custom decks, UWorld Roger's digital flashcards use spaced repetition to maximize your memorization abilities while you study. You'll even get an extra "Expert Deck" if you're enrolled in Elite-Unlimited!
Audio Lessons
Do you study when you're driving to work or at the gym? If not, you're missing out on some valuable study time! Fortunately, you'll get audio lectures taught by the same instructor responsible for UWorld's peerless video content. These are particularly helpful if you're a good auditory learner.
Company Credibility & Support
UWorld is a credible company that has been providing review materials for many years now— and for several different certifications and trades.
The company's mission is to "provide support and guidance every step of the way in order to foster the most efficient, effective and enjoyable experience."
Essentially, UWorld Roger CPA Review is based on a three-component learning methodology. Those components are:
Learn – Video lectures help students learn important concepts
Practice – Expert written exam practice questions test students knowledge of those concepts
Support – 24/7 support to students through Study Hub and other channels
---
My Suggestion
UWorld Roger's course is most well-known for video content, so it's an easy recommendation if you want to study mostly through video lectures. However, you shouldn't neglect the fact that it also comes with plenty of powerful and effective supplementary materials. If you're the type of person who likes a high-tech classroom and wants to save a lot of time while studying at an accelerated pace, check this course out!
Compare Top Rated CPA Review Courses
---
Roger CPA Review Frequently Asked Questions
📖Does Roger CPA Review offer any offline study materials?
Students who want to study Roger CPA prep course materials without access to an internet connection will be very limited. However, there are some features that can be accessed offline, such as their physical textbooks and downloadable video lectures.
❓What is Roger CPA Review's pass rate?
According to Roger CPA Review's website, around 91% of students enrolled in one of their prep courses will pass the CPA exam. This is the highest advertised pass rate for any CPA review course!
UWorld Roger CPA Review Breakdown
| | |
| --- | --- |
| The Good | The Bad |
| Most engaging video lectures | Premier students can't ask questions in Study Hub |
| Round the clock Study Hub | Limited course access for Premier and Single |
| Excellent Audio CPA review offered | |
| Spaced Repetition & other memorization strategies | |
| Course available both online or offline via mobile app | |
| Digital Flashcards with Spaced Repetition tech | |