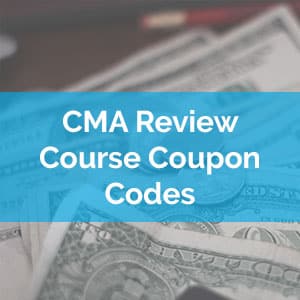 The Certified Management Accountant (CMA) designation is a prestigious one for corporate financial accounting and strategic management. It's overseen by the Institute of Management Accountants (IMA) and has been around for 40 years. Much like Certified Public Accountants (CPA), CMA certification has become a benchmark for credibility and expertise in the realm of corporate finance. 
After you receive your CMA, chances are you'll be working in accounting, corporate finance, and/or strategy in larger organizations. Internal review, budget analysis, strategic business decisions, and performance improvement will be in your wheelhouse. Ultimately, as someone who impacts the function of large businesses and corporations directly, credible certification is necessary to set yourself apart. 
However, earning your CMA certification is a pretty involved process that often takes years! Therefore, let's take a look at the requirements you need to meet in order to qualify for this coveted professional designation.
 
How Do I Become a CMA?
In order to earn your Certified Management Accountant (CMA) designation, you'll need to meet three requirements. They are:
Pass both parts of the CMA Exam

Earn a bachelor's degree or comparable professional certification

Acquire two continuous years of professional experience in financial management/ management accounting
After you enter the CMA program, you'll have to pass both parts of the CMA exam within three years. You have seven years to meet the education and experience requirements, respectively. 
Since passing the exam is the first significant milestone to earning your CMA designation, let's take a closer look at what that exam looks like, as well as study tips and recommendations for CMA review courses (with coupon codes!)
The CMA Exam
Don't let the fact that the CMA exam has fewer parts and questions than other similar certifications fool you – the CMA exam is difficult. The pass rate still hovers around 45% – and that's an improvement from where they were! 
Careful study plans and investment in your prep and study materials is necessary to pass this exam. To give you an idea of what you can expect, here's the exam breakdown! 
What's on the CMA Exam Part I?
Part 1 of the exam has 100 multiple-choice questions and two essay questions for you to answer within 4 hours. Three hours are devoted to the multiple-choice questions, and 1 hour is provided for you to answer the essay questions. 
Keep in mind that you'll need to answer 50% of the multiple-choice questions correctly to advance to the essay questions, so answer carefully!
The topics that Exam 1 covers are as follows:
External Financial Reporting and Decisions – 15% of questions

Planning, Budgeting & Forecasting – 30% of questions

Performance Management – 20% of questions

Cost Management – 20% of questions

Internal Controls – 15% of questions
What's on the CMA Exam Part II?
Part II of the CMA Exam is structured exactly like Part I – 100 multiple choice questions and two essay questions. Here are the topics covered:
Financial Statement Analysis – 25% of questions

Corporate Finance – 20% of questions

Decision Analysis – 20% of questions

Risk Management – 10% of questions

Investment Decisions – 15% of questions

Professional Ethics – 10% of questions
The IMA outlines these topics in the CMA Handbook as well as a list of recommended reading materials to help you study before registering for the exam.
Registering for the CMA Exam
The CMA exam is offered during three testing windows throughout the year – January/ February, May/June, and September/ October. You can only register for one portion of the exam at a time, and registration for each is $415 – so be sure you're ready for the test! 

Studying for the CMA Exam
The IMA recommends 300 hours of studying total to prepare for the exam – 150 hours each. The complete outline of topics are available in the CMA Handbook, and self-study based on the topics and required reading list is possible – however, we wouldn't recommend it.
After all, less than half of all CMA candidates who take this exam pass it. For this reason, it's in your best interest to invest in a comprehensive CMA course with a high pass rate. This increases your chances of passing the exam on the first try without having to sink even more money and time into your CMA certification journey.
We've personally assessed some of the most popular and best CMA review courses on the market, testing every feature, and evaluating student pass rates to help you find the best fit for your needs. 
Based on our hands-on research, here are our top recommendations for CMA exam prep courses. Plus, we've included CMA course coupons to help you snag a deal on the prep course of your choosing. 

Wiley CMAexcel Review Discount Code
Wiley consistently delivers high-quality, comprehensive test prep products for a variety of professional certifications, and their CMA exam review program is no different. While it is one of the pricier reviews available, it offers an end-to-end value that is hard to find in other products. Furthermore, Wiley CMAexcel is the official prep course of the IMA and the only prep course that includes the official IMA review courses. 
The CMAexcel Review is priced by different plans, including the Silver, Gold, and Platinum. Silver, the most basic package, is $900; Platinum is $1800.
That's a big chunk of change, but the Platinum package is worth it in our opinion. It includes: 
Only official review materials of IMA

5500 Practice Multiple Choice Questions 

16 practice essay questions

750+ digital flashcards

Official IMA Learning System textbook

Personalized exam study planner

Unlimited Practice exams

Bite-Sized Video Lessons

800+ pages of the online study text

11th Hour Final Review Courses

Mobile access

Unlimited access to the course until you pass!
Are you interested in trying out Wiley CMAexcel Review for yourself? Click here for a coupon code!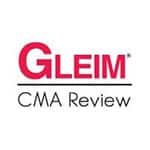 Gleim CMA Discount Code
Gleim CMA Review is another CMA prep course. Essentially, this is an enormous test bank of practice questions that are frequently cited by passing candidates as one of the leading resources that helped prepare them for the CMA exam. Plus, Dr. Gleim was one of the first CMAs in the country!
Gleim CMA Review has three price points. Access to the CMA Mega Test Bank only, the Traditional CMA Review, and the Premium CMA Review. Again, we recommend not cutting any corners when it comes to your exam prep. Therefore, investing in the most comprehensive package (the Premium CMA review) for $1249 is the best way to go. Fortunately, a payment plan is also available to make this price point more affordable! 
Gleim CMA Platinum Review includes:
40 hours of Video Lectures

Access Until You Pass the Exam

CMA Test Bank

2 Text Books – one for each section!

Access to a Personal Counselor, Professionals, and Instructors for help

Audio Lectures
If that sounds like a great deal to you, then you'll love this exclusive discount offer that goes with it!
ExamMatrix CMA Review
ExamMatrix CMA Review is offered by Surgent, a well-regarded creator of exam review products for many industries. Of all the review courses we recommend, this has the lowest price point with the CMA Review Essentials Pass available for $799. 
One important thing to note about this review program is that it is not geared for beginning learners. You should have a thorough understanding of financial and accounting practices. This is because in-depth concept explanations aren't included in the course materials. Instead, ExamMatrix favors practice materials, formulas and the necessary review of financial and accounting practices. 
The ExamMatrix CMA Review contains the following:
Adaptive Learning Technology to help you focus on the topics you need help with the most

ReadySCORE exam readiness indicator – to tell you when you're ready to take the exam

38 essay questions

Unlimited practice exams

Study PDF materials

12 months of course access

Mobile compatible

Pass or Money-Back Guarantee
ExamMatrix CMA Review is competitively priced and a perfect option for established financial and accounting students or professionals looking to add the CMA certification to their resume. 
And, we have a coupon code just for you! Click here to try it now!