If you've recently finished your accounting degree and are about to hit the workforce, congratulations!
You've just joined one of the most boring, yet highly paid professions on earth! Just kidding…
But honestly, numbers aren't typically an exciting thing for most people. And that's why you are going to make so much money crunching other people's numbers.
So, now that you're a qualified CPA and may have even locked down your first major job as an accountant, you can relax a little after some tense years of studying numbers. In your first job, it can be very exciting, and you may have some plans to purchase a new car. When you get that new vehicle, why not customize it with some tailor-made vanity plates?
Vanity plates are a fantastic way to show people what you do, showcase a bit of your sense of humor, and maybe even get some business. Deciding which plate will suit you will be a personal thing, but here are a few ideas that might help you decide:
---
See the Top CPA Review Courses
Becker CPA Review Course  ◄◄ #1 Rated CPA Prep Course of 2023
Surgent CPA Prep Course ◄◄ Best Adaptive Technology 
Gleim CPA Review Course ◄◄ Most Practice Questions
---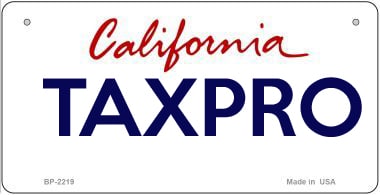 This is an obvious choice for someone who is working their way through people's numbers for a living. It's simple yet effective and gives people the idea that you are very good at what you do. Be proud to be a professional and show it off.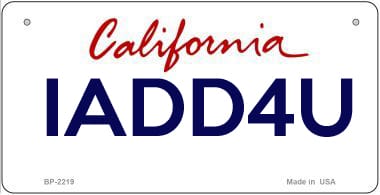 This great vanity plate gives a clear message about what your job is, for anyone who sees your vehicle in the street. Its smart, professional and a bit fun.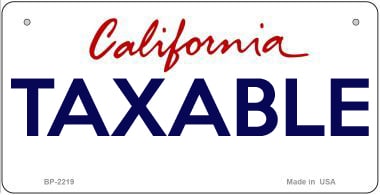 For the professional accountant, there are many ways you can show that you enjoy what you do; this is one great way to do it.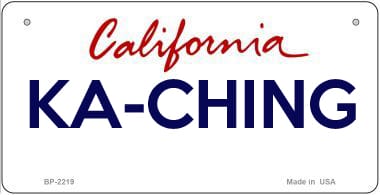 Show me the money! Ka-Ching is a great word when it comes to finances. Everyone loves the sound of money being spent well. Where does the word come from? It is used when people talk about large amounts of money and originates from past days when cash registers had bells. The register would open, and the sound was KA-CHING!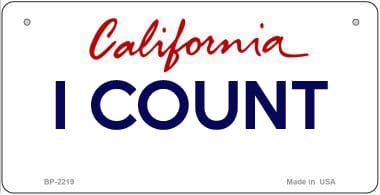 Yes, you certainly do. This can be taken a couple of ways, but when it comes to finances, it is exactly what you do. If you are the type of accountant that needs a little reassurance that you're doing great, this vanity plate can also help.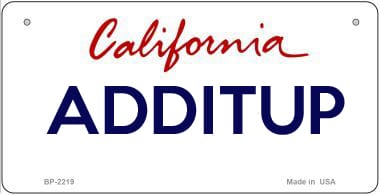 This is a simple and effective vanity plate that can grab a lot of attention. This vanity plate will probably draw enough attention that your new clients just keep adding up.
---
Get The Best Discounts On Your CPA Review Course!
---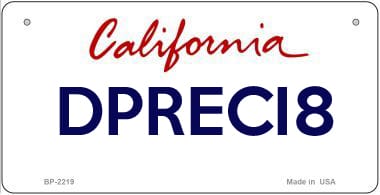 Displaying the word depreciate on your vanity plate is almost ironic, because for you it will do the opposite the longer you have it on your car. Normally, things depreciate with time; however, vanity plates like this will make you money for years to come.
---
Learn More About The CPA Exam
---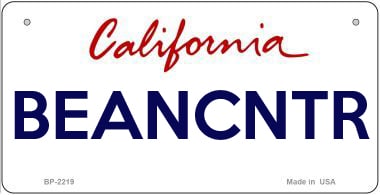 The nickname given to accountants as far back as they have existed is a bean counter. There are a few ways to mix the order of letters up, but it's a great plate for a CPA.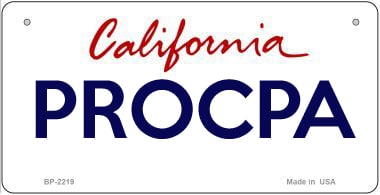 The vanity plate for the best in the business. Make sure your accounting game lives up to your plates.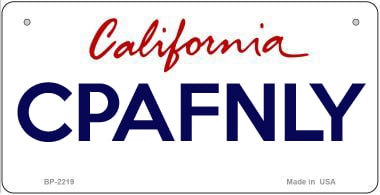 This is the perfect vanity plate to celebrate your first job. Finally, a CPA. Congratulate yourself, you made it!
Why live a boring life when you can add as much fun and happiness as you like? Even something as seemingly mundane as a career in accounting can be made fun with a bit of personality. Let us know in the comments section if you have more great ideas for vanity plates!