Need a break from studying for the CPA exam and need some additional motivation for after your break? Watch one of these three movies to help inspire you to greatness.
We all need a break sometimes, whether it's to avoid burnout, to rejuvenate, to get a fresh perspective, or to find some motivation. This is especially true after long weekend study sessions. And sometimes, after those well-deserved breaks, it can be difficult to get back up on the study horse.
A great way to take a break and end that reprieve with an inspired and renewed sense of purpose is to watch one of these motivational movies. Each one is emotionally loaded with an inspirational story that's sure to pull on your heartstrings and inspire you to be your best self.
---
See the Top CPA Review Courses
Becker CPA Review Course  ◄◄ #1 Rated CPA Prep Course of 2023
Surgent CPA Prep Course ◄◄ Best Adaptive Technology 
Gleim CPA Review Course ◄◄ Most Practice Questions
---
Rudy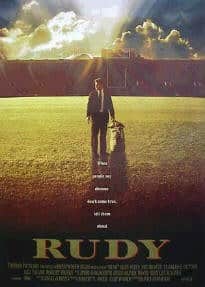 Starring Sean Astin and Jon Favreau, directed by David Anspaugh, Rudy is one of those movies that is almost guaranteed to make you cry. The story follows Rudy, a short-in-stature daydreamer who wants more than anything to play football at Notre Dame. But his lack of height does him no favors nor does his lack of academic excellence. With the odds stacked incredibly against him, his will to succeed is truly the only thing he has. His persistence and indomitable spirit are truly inspirational and will hit you right in the feels.
I'm not ashamed to admit that I shed many tears while watching this movie. It was also the inspiration for this post on our blog. The first time I watched Rudy I was in the middle of studying for the FAR exam. I was completely unmotivated by this point in my studying and felt like I was doomed to fail the FAR section.
This led to a slippery slope of doomed thinking: I'd fail the exam, never get promoted at work, and so on and so forth until I was living on the streets. In the middle of this despair, I stumbled upon Rudy and I can't tell you how much it helped in lifting my spirits and motivating me to get back up on the horse and continue studying my butt off for the FAR section of the CPA Exam.
---
Get The Best Discounts On Your CPA Review Course!
---
Remember the Titans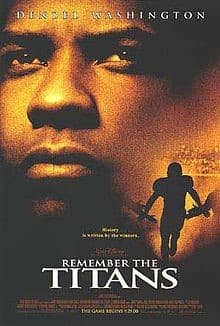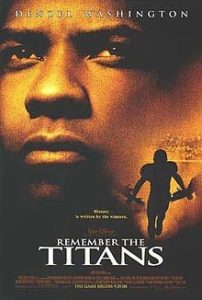 Based on actual events in Virginia in 1971, Remember the Titans tells the story of two high schools being federally mandated to integrate black and white students, through the eyes of the football team. Denzel Washington plays the head coach, trying to find the way to successful integrate his team. The story shows the incredible amount of pain, anger, and resentment exhibited and felt by the team, the town, and the school. The amazing power of the sport to help bring about unity is incredibly uplifting and gives you that feeling that anything is possible.
And did I ever need an "anything is possible" reassurance towards the end of studying for the BEC. After Rudy helped me so much back when I was studying for the FAR section of the CPA Exam, I immediately thought of Remember the Titans. I'd remember how powerful the film was the first time I watched it and knew it would help me out of my funk. Inspiration can come in many forms and bridge plenty of gaps, even if this happens through sports movies that many people watch as children or young adults.
---

Learn More About The CPA Exam
---
The Pursuit of Happiness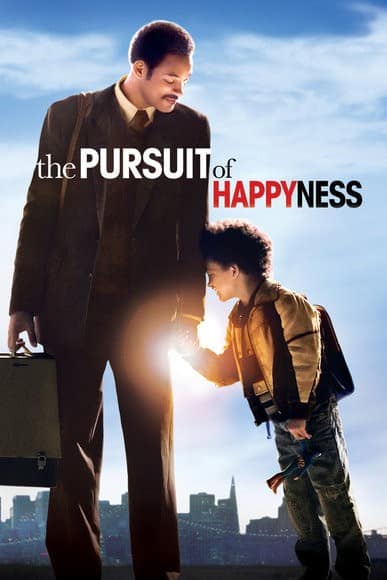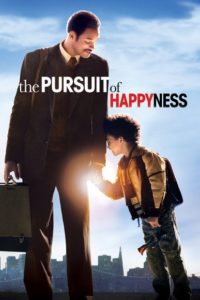 This is another true story and probably one of the most heart-wrenching tales you'll ever come across. Will Smith plays the role of Chris Gardner, a man who has invested all of his money into purchasing bone density scanners in hopes of selling them to physicians. While superior to x-ray machines, the cost is hard for physicians to justify and he ends up barely able to sell enough to cover his living expenses.
In the process, his wife leaves him and his young son, while he's in the middle of a six-month-long unpaid internship to become a stockbroker. Eviction soon follows and he races against the clock each day to make it to the homeless shelter so he and his son don't have to sleep on the street. He doesn't always make it. And yes, so far this is hardly inspirational, but while you'll definitely be fighting tears along the way, as the story does finish on a beautiful positive. The whole story makes you appreciate what you have, inspires you to pursue your dreams, and makes you glad you never tried to sell bone density scanners.
And being grateful helped me during the stressful period of waiting for my test results for the final section of the CPA Exam, which for me was REG (learn why I took it last, here). Even though the REG section of the CPA Exam was the section I felt most confident about, at this point in my journey I was completely aware of just how difficult each section can be, regardless of your strengths. So being grateful helped ease my stress, as well as boosted my general mood.
Now Go Get It!
Those are three of the most powerful movies I've ever seen. They pull the heartstrings, they punch you right in the gut with how terrible things can be, and they lift you up with the wings of a thousand angels to inspirational heights like you've never seen. These movies also help put some things into perspective, which can be extremely helpful when you're mired in your CPA review course, feeling the crushing weight of the task you've willfully undertaken.
And while it can be hard to try to find a couple of hours to spend not studying, a well-deserved break spent doing something that renews your motivation is well worth the time. So kick off your shoes, put on some sweatpants, grab a bag of popcorn, and enjoy a motivational flick. You deserve it!
Compare the Best CPA Review Courses
**All images sourced from wikipedia.com