Your CPA exam final review is one of the most important parts of your study time. This is even more true when it comes to the CPA exam compared to almost every other professional certification. You'll look through the tons of study material you've used for months and try to walk away with confidence. Don't let the amount of material you've covered overwhelm you; it's time to pore through it all and squeeze for all it's worth!
---
See the Top CPA Review Courses
---
Be Mindful of the End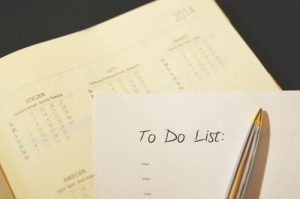 Stay organized as you study. Keeping your notes organized as you progress through the material will be crucial later on during your final review. You want to easily find definitions, formulas, and key topics that might be on the exam. Highlighting and underlining as you pour through your textbooks is a great way to mark important information for later review. Remember, the goal is to alleviate stress and make your final review easier.
Multiple Choice Questions
Once you have completed a particular section, you should go back and re-take all the practice exams and topics that you struggled with. The higher quality CPA review courses have performance tracking analytics built into their software that helps you easily identify the specific subject areas you've scored low on in your previous exams.  After each practice test, go back and manually write out the problems that you got incorrect in your notebook.
Physically writing things down with pen and paper allows your memory to process the information in a different way making it easier to recall later on. Have you ever made a "To-Do list" before, but ended up not having to use it because you remembered what you wrote on it? I do this all the time, especially as I get older and things slip my mind more frequently. Writing transforms your thoughts into something more visual and strengthens your memory, use this to your advantage.
---
Learn More About The CPA Exam
---
72-Hour Cram Session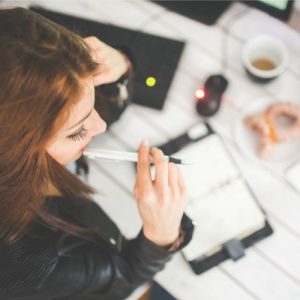 How you spend the 72 hours prior to your CPA exam are a key indicator of whether you will pass or fail.  You'll need to be laser-focused, removing all distractions and noise from your surroundings. The thoughts and information you put into your mind during this time will determine how you perform on your exam.
The best way to ensure you are able to fully focus is to use the weekend for your final review. This is especially helpful if you work a full-time job like I did at the time. If you are able to take Monday off from work then this is a huge advantage. After all, this would give you 3 consecutive days to get your study on. Additionally, I would suggest scheduling your exam on a Monday afternoon. This allows for a shorter CPA exam final review session before you head off to the testing center.
Here is the final review study schedule that I used to pass all 4 exams on the first try:
Friday: 4 hours after work (6-10PM)

Saturday: 8 hours broken up by afternoon break (9AM-1PM & 4PM-8PM)

Sunday: 8 hours broken up by afternoon break (9AM-1PM & 4PM-8PM)

Monday: 4 hours (7AM-11AM) Take exam at 1PM
---
Get The Best Discounts On Your CPA Review Course!
---
Unavailable and Unassailable
During this 3-day final review period I made it clear to all my friends and family that I would be unreachable. Nothing at all that would stand in the way of me becoming a CPA, especially since I know what it was like to fail and have to study again. I was able to cover all the material I needed to in this 3 day time frame and felt much more mentally prepared going into my final exam.
This is the final review game plan I used in order to quickly pass the CPA after failing my first time. However, my hope is that you will take what fits your own needs to create your own review plan. Play to your strengths, if cramming is not your style, then lengthen the total review period so you are able to cover the study material adequately. The goal of having a final review study plan is to not only review all the information you've learned in the previous weeks, but to also give you a huge boost of confidence on your exam day by knowing you have prepared more thoroughly than most of the other CPA candidates.