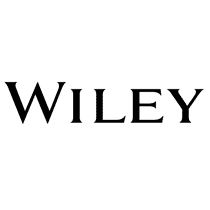 The Good
Smaller bite-size lessons make course very flexible
Full course access until you pass the exam
17,000+ practice questions (more than any other CPA review course)
Instructor Mentoring and 11th Hour Final Review for Platinum students
Seamless integration with mobile and tablet devices
The Bad
Video lectures are dry
Question bank emphasizes quantity over quality
No cash back guarantee
Platinum CPA Package
17,000+ exam questions
500+ task-based simulations
140+ hours video lecture instruction
11th Hour Final Review
Are you preparing for a career in public accounting? If so, you should take the CPA exam very seriously. No matter how prepared you think you are, there's a good chance your professional knowledge of accounting concepts will be challenged in a way that it's never been before. That's why nearly half of all CPA exam takers end up failing on or more sections of this notoriously difficult test.
If you want to avoid being caught off guard, the best way to pass the exam on your first try is to sign up for a CPA review course.
When I was first preparing for the CPA exam, I used Wiley CPA and passed on my first attempt. Since that time, Wiley has made several changes to their user experience and curriculum in order to compete with other online CPA review courses. But is it enough to set them apart from big names like Surgent and Becker?
Check out my full review below to find out for yourself whether or not Wiley CPA Review can help you pass the exam!
About Wiley
Wiley Efficient Learning has been around for a lot longer than you might expect— they've actually been in business for over 200 years, starting as an academic publishing company in 1807. Over the next two centuries, this company has evolved into a modern educational powerhouse that offers a wide range of instructional content for several high-skill trades, such as management accounting, financial analysis, and investment banking.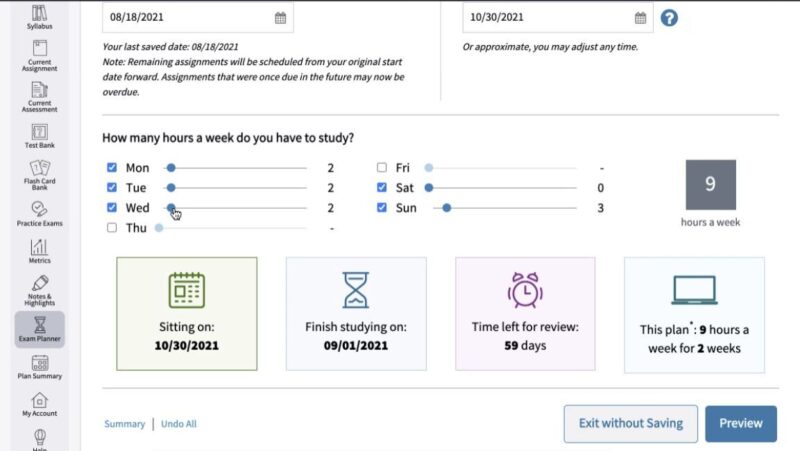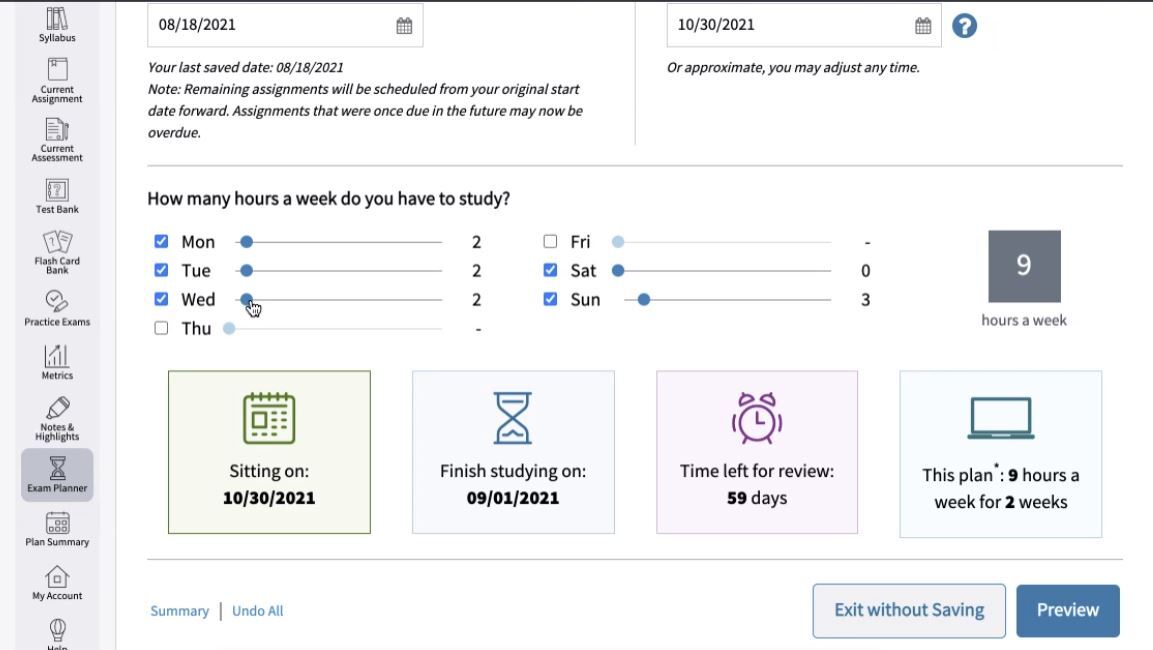 Wiley CPA Course Snapshot
Unlimited access and free updates until you pass
Over 17,000 practice questions on desktop and mobile
FocusMeTechnology adaptive learning integration
More than 140 hours of video lectures
600+ task-based simulations and unlimited practice exams
Virtual Classroom with online instructor support
4,000+ digital flashcards and 1,000 physical flashcards
Wiley CPA Course Updates
The accounting industry is constantly changing, so the AICPA constantly updates the CPA exam to reflect these new industry developments. Wiley Efficient Learning makes updates to their own courses in accordance with these updates, so you'll always have the most relevant materials when studying with one of their prep courses. Their most recent update included changes to all four exam sections. Some of these changes were minor, like updating FAR's use of terminology and adding content to REG that mentions the CARES Act. Others are more substantial, like the addition of new videos and study text in AUD or the increased emphasis on Microsoft Excel proficiency in BEC. In any case, you can rest assured that the information you are accessing is relevant and recent!
Wiley CPA Review Course Features
Check out some of these specific features you get with Wiley CPA:
Practice Materials
Like most CPA review courses, Wiley provides students a library of multiple-choice practice questions, task-based simulations (TBS), and flashcards. These are some of the most effective methods of teaching new concepts and reinforcing them in your memory, so it makes sense that Wiley places a lot of emphasis on these materials.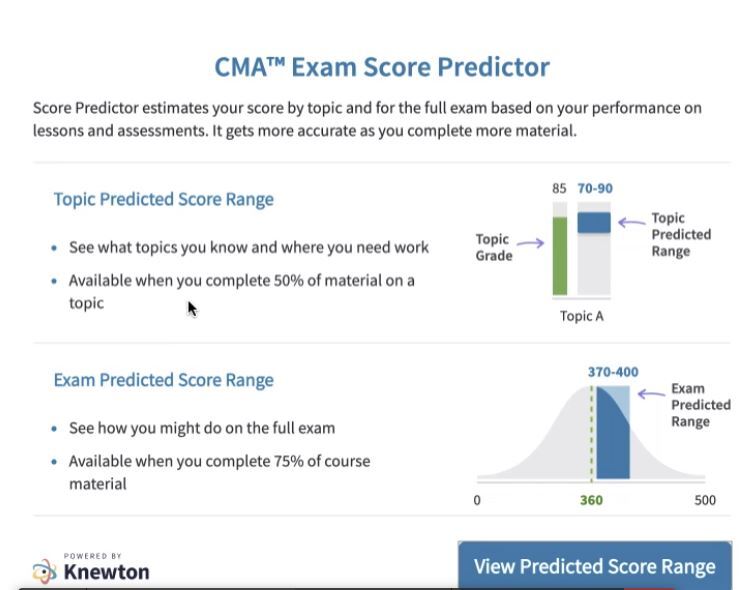 However, it's worth noting that this is one of the largest libraries of these materials you can find in an online CPA prep course: over 17,000 multiple choice questions, 5,000 True/False questions, 600 TBS, and 4,000-plus digital flashcards is way more content than the average online class.
Informative Materials
Aside from their practice questions and quizzes, Wiley includes video lectures and textbooks to teach you the different concepts covered on each part of the CPA exam. This includes over 2,200 pages of online text passages and more than 140 hours of video lectures. The instructors who write the study pages and host each lecture are accomplished professionals and expert educators— with 11 of them having a Ph.D.
Powerful Mobile App
Whether you have an Android or Apple device, Wiley has an excellent dedicated app for your phone or tablet that allows you to access the same library of content that you can on a desktop or laptop computer. This includes their library of video lectures, thousands of practice questions, study notes, and digital flashcards.
As is typical for most test prep study apps, you can quickly and easily switch between all these materials and interact with them entirely via touchscreen. However, Wiley offers students the ability to access this content without being connected to the internet if they download them ahead of time. This isn't something you see every day, and it's a huge help for many students without stable connections.
Cutting-Edge Learning Technology
Although this company may be older than dirt, the tech Wiley uses to reinforce their educational curriculum is extremely impressive. Adaptive learning technology can be used to generate custom study schedules for each student, which is what Wiley's FocusMeTechnology provides.
Both downloadable and online features of this program allow it to analyze your proficiency with specific CPA exam concepts as you progress through the material, which is then used to change your schedule on the fly to meet your specific needs as a student. It's not too different from what the other prep companies offer, but it gets the job done!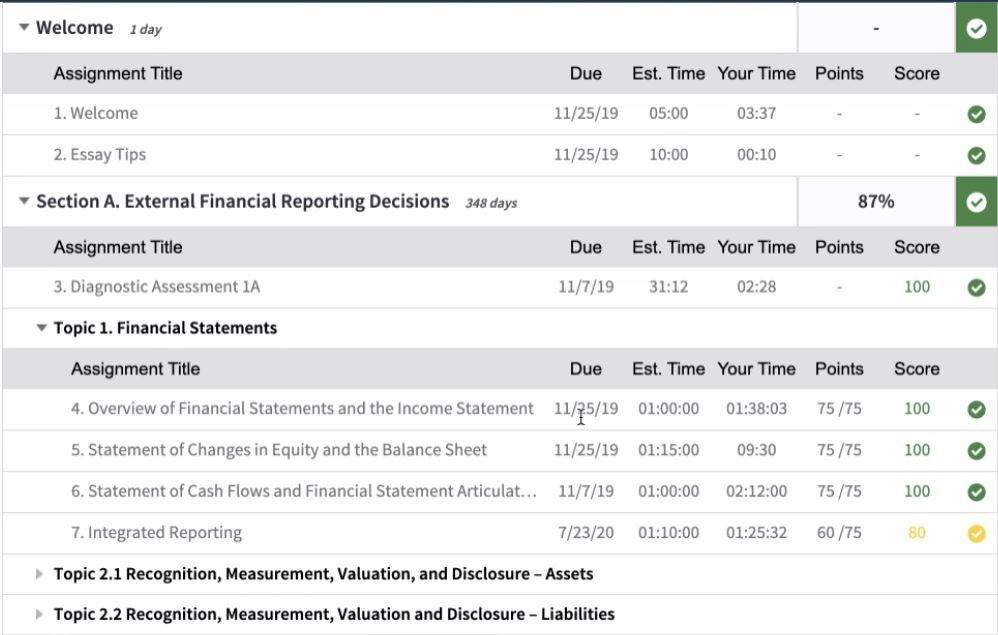 Instructor Support
During the numerous live classroom sessions hosted by Wiley, you'll have the ability to communicate with the lecturer in real time— just like a traditional classroom setting. But if you're looking for more hands-on instruction, I recommend checking out their Ultimate Mentorship Bundle that includes personalized review sessions and email support.
Speaking of email, you'll have ways to contact other members of Wiley's support team if you encounter any technical or billing issues. It can sometimes take a day or two to hear a response, so you can always check the private student discussion boards to see if someone already asked the same question as you.
Wiley CPA Pricing
You have three different options when signing up for Wiley CPA:
First is the Pro CPA Review Course, which has a base price of $2,199. This contains everything you need for a full study schedule, including the 5,000-plus practice questions, 2,200-plus pages of online study text, digital/physical flashcards, and unlimited practice CPA exams. This is the most affordable way to start studying with Wiley, and it frequently goes on sale for hundreds of dollars off base price.
The next step up is Wiley's Platinum CPA Review Course, which is their most popular online CPA prep course that costs $2,499. In addition to everything included in the Pro Course, this package includes exclusive access to Wiley's expert mentors, additional support for international students, and an extra Final Review Course for some last-minute cramming.
Finally, the best course offered by Wiley is their Ultimate CPA Review Course, which costs $3,100 and includes everything in the Platinum and Pro courses. Additionally, it provides lifetime access to Wiley's Ultimate CPA Exam Guide Mentorship Course, which includes personalized 1-on-1 tutoring sessions with expert instructors. However, most students can get enough extra tutoring from the Platinum package and save the extra money.
No matter which package you choose, Wiley will regularly offer steep discounts to make it easier for your wallet. Another nice feature that makes paying for these courses much less stressful is flexible financing; if you qualify, Wiley will allow you to spread out payments over 12 months with no interest.
Pros and Cons
Still unsure if Wiley CPA Review is a good choice for your study needs? Consider these positives and negatives before making a decision:
Pro – Ample Study Content
The last thing you'll have to worry about when studying is running out of practice questions or flashcards. Wiley made sure to pack in thousands of these, in addition to a great deal of textbook pages, alternative question types, and hundreds of hours worth of video content. It's not the largest library of CPA content (that honor belongs to Gleim) but it's more than enough to help you prepare for your exam over the course of a year at least.
Pro – Extra Help
One of the reasons why students might be hesitant to trust an online course is a perceived lack of accountability. Some online classes in college are notorious for having unclear or confusing instructions and a professor that's impossible to reach for extra help. Fortunately, Wiley avoids all of these issues by having easy access to their expert instructors for all Platinum and Ultimate students.
Pro – Variety
Despite having such a large library of content, Wiley's course is structured in a way that you shouldn't feel burnt out by practicing just one type of question for your entire study schedule. Instead, they've included lots of different question types, including multiple choice, true/false, and written communications. At the end of this course, you'll be a seasoned veteran at answering all the types of questions the CPA exam can throw at you!
Con – Guarantee
With all the content and technology provided by Wiley, there's one feature that's conspicuously missing from their catalog. Despite claiming that 9 out of 10 students who use their course will pass the CPA exam, they don't offer any kind of refund if you fail on your first try. Instead, you'll just have access until you eventually earn a passing grade.
---
Learn More About The CPA Exam
---
Final Recommendations
If you're still not sure whether or not Wiley CPA is a good fit for you, consider these final recommendations:
If you need a lot of practice materials to work through over a year or longer, this is the course for you.
If you need extra one-on-one help from your instructors and don't mind paying a little more for it, this is the course for you.
If you want the most practice questions possible in your study course, this isn't the course for you.
Ultimately, I recommend that you use Wiley CPA to pass your exams— after all, it's what helped me become a CPA years ago. Good luck on your exams!
Wiley CPA is a fair CPA review course. They primarily offer beneficial features to students who are very busy and don't have the luxury of ample study time, although some of their features are counter intuitive to this end.
CPA's presentation and bite-sized lectures, is designed for you to absorb information at an optimal rate. They supplement this with a gigantic library of practice questions and flashcards, giving you an unlimited access period to consult them.
Main exam topics are sub-divided into smaller, more manageable sections with in-depth multiple choice questions that take around 30 to 45 minutes to complete. Essentially, Wiley's study guide is flexible enough to be consulted anytime during the day.
Comparison of Wiley CPA Review Courses
| | | | |
| --- | --- | --- | --- |
| Course Features | Pro CPA Review Course | Platinum CPA Review Course | Ultimate CPA Review Course |
| Cost | $2,199 | $2,499 | $3,100 |
| Partner Until You Pass Guarantee with free online content & courseware updates until you pass | | | |
| Online Course Study Materials with text, 17,000+ exam questions, 140+ hours video instruction, 500+ task-based simulations, 4,000+ digital flashcards and more | | | |
| Efficient Learning System with bite-sized lessons, exam planner, discussions, unlimited practice exams and more | | | |
| Study Guides map perfectly to the lessons in the courseware (print and ebook included) | | | |
| Companion Mobile App with 10,000+ exam questions, available in iOS and Android | | | |
| Live CPA Classes | | | |
| Professor Mentoring with online support from subject-expert professors | | | |
| CPA 11th Hour Final Review Course | | | |
| 1-on-1 Academic Tutoring | | | |
| Learn More | GET STARTED | GET STARTED | GET STARTED |
---
CPA Course Format
The course format of Wiley CPA is as follows:
Study Text
This is your reading assignment, usually around 2 to 5 or 6 pages long.
Proficiency Questions
This is a basic quiz-like format that tests your comprehension of the subject matter you've just read. In contrast to the practice questions, these are mostly in a True/False format.
Practice Questions/Exam Simulations
This is where you get your money's worth.
Wiley CPA substantial 12,000 CPA multiple choice questions are gleaned from previous exams. Additionally, the exam question format for their online test bank is the exact same as what the AICPA exam uses, providing a helpful simulation to the real thing. Each test is timed and you will have to keep the average pace of answering an exam question every 2 minutes. Afterwards, you can review your mistakes and identify the correct answers; for further clarification, this section also includes explanations as to why that answer should have been chosen.
Digital CPA Flashcards
Helpful digital flashcards are included that show key topics and the most important definitions. There are 4,200 in total and they're accessible on both desktop and mobile devices. However, mobile functionality is often limited due to issues with Wiley's app— see additional details below.
Task-Based Simulations
Wiley's Platinum course boasts 600 task-based simulations. But the actual number may be different, as the review course has the same questions scattered around the program. This means that some practice questions might be lumped in with TBS and vise versa.
Each section has a different amount of multiple choice questions and true/false questions depending on the online course length, with the smallest numbering around 5 and the largest in the 30's. Furthermore, each topic also features a Diagnostic Exam to test your comprehension of the given course materials. The main subjects are included, and it highlights a couple of the most important focus notes you need to know for each sub-section.
Complete all the coursework and you'll be treated to a Simulated CPA Exam, modeled after the real deal. The entire simulation is divided into 3 multiple choice parts, and the prerequisite task-based simulation, which is timed the same way as the real CPA exams are. Wiley CPA will check your responses after the test and will provide you with a result-based breakdown of where you did well and which parts you need to focus on for improvement.
This online course guides you on which particular mistakes were made, and it also gives a helpful response on how the right answer is calculated. Hence, you can take advantage of the simulation by repetition of trial-and-error: take the exam and see where you got the answers wrong, then take the CPA simulation again until you get a consistent score of 90%. Wiley CPA provides new questions each time you take the test to give you the practice and repetition you need to pass.
Best Wiley CPA Promo Codes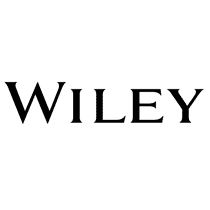 Spring Sale- $1,200 Off Wiley CPA Platinum Course
37 uses today
Last Used: 46 minutes ago
---
Wiley CPA Review Frequently Asked Questions
📅Does Wiley CPA expire?
Nope! The written course materials and videos, quizzes and CPA simulation exams are unlimited and have no expiration date. That's right, this isn't an "access until you pass" kind of course: it's access forever! Additionally, it can also be accessed on your mobile phone or tablet, whether it be an iOS-based or Android device. This includes the iPad, iPod Touch, iPhone, and the Samsung Galaxy.
1️⃣Is Wiley CPA better than Becker?
The winner is Becker. Although Wiley has a more inexpensive course with more practice questions, Becker has higher quality live classes and video lectures. Both courses have the material it takes to pass your exam, but Becker simply offers the better overall review course. Check out the free demos for Wiley and Becker if you want to see some of the differences for yourself!
💲How much does Wiley CPA Review Cost?
Wiley's CPA platinum course costs only $2,800. Wiley charges only $800 for specific sections, and they do not have admin fees (plus they offer you the chance to repeat the course for free).
💵Does Wiley CPA offer financing?
Yes, Wiley offers financing through PayPal Credit, a great option considering no interest if paid in full within 6 months.
Wiley CPA Review Breakdown
| | |
| --- | --- |
| The Good | The Bad |
| Smaller bite-size lessons make course very flexible | No audio CPA review course available |
| Great analytics and progress tracker | Video lectures are dry |
| Unlimited course access, it never expires | Mobile app is unreliable |
| More than 10,000 practice questions, more than any other CPA review course | More questions than necessary |
| Final Review included at no additional cost | |
---
How do you rate Wiley CPA Review?