The "Big 4" are the 4 accounting firms that account for 80 percent of all business auditing done in the United States, and a sizable portion of global finance. They offer competitive and comfortable salaries for everyone, including entry level positions, making them the dream job for those pursuing accounting or finance.
So how do you know which of the "Big 4" is right for you? Provided below is a breakdown of the big four firms and an average starting salary range for each of them, plus some extra information to help determine the size of your starting accounting salary.
#1: Deloitte Salary Information


Over time, Deloitte absorbed a number of smaller firms, leading to their success as the number one firm in the world. Through mergers and complete buyouts, Deloitte, also known as Deloitte LLP or Deloitte & Touche LLP, became a very powerful firm capable of offering a very generous salary for prospective employees.
There are a couple of things you can do to ensure you get the average Deloitte employee starting salary, which is in the range of $45,000 to $60,000 annually. It is helpful to enroll in a university program run by Deloitte. An employee with less experience or from a less urban location can expect a lower salary, but with yearly promotions and advanced certifications. Over time, this is sure to change.
#2: PricewaterhouseCoopers Salary Information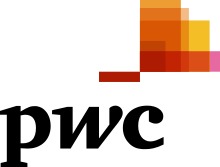 With an average annual profit of $31 billion and more than 180,000 employees, PricewaterhouseCoopers is the number two accounting company in the world. They are the fifth largest privately owned company in the United States which makes them a solid choice for aspiring accountants. A PricewaterhouseCoopers starting salary would be in the range of $48,000 to $68,000 for a position as an accounting associate.
Things that can influence your salary at PwC are location and prior experience. Like Deloitte, this company is centrally located in New York City, so working in the city ensures a higher salary. If you start as an intern with PwC or if you have completed a training program, your starting CPA salary is also likely to be higher. Both Deloitte and PricewaterhouseCoopers features a robust training program, but only PwC offers their programs free of charge to employees.
#3: Ernst & Young Salary Information
In 1989, Arthur Young & Company and Ernst & Ernst merged to make the number three accounting company in the world today: Ernst & Young. With annual profits around $26 billion, Ernst & Young have really improved from their past struggles these recent years. Their main office is in London, but they have locations all over the globe. The average starting CPA salary is in the range of $40,000 to $63,000 for an entry level position.
Ernst & Young are very popular for their employee diversity, which is a benefit if you are looking for a diverse environment. Higher salaries can be found in the major locations, like London or New York. It's also a good idea to check out one of their numerous college recruiting events, even though they are not public or free like PwC. Still worth looking into if you are an enterprising accountant!
#4: KPMG Salary Information
Originating in Amsterdam, KPMG is home to 150,000 employees and report an average annual profit of $23 billion. They have locations all over the world including China, India, US, and many more. The average tax accountant salary at KPMG is in the range of $46,000 to $62,000. But, it's a good idea to stick around for 5 years because then the average salary goes up to $106,000.
KPMG offers free online training resources and college classes, which can help ensure a higher starting salary. KPMG is a diverse firm, like Ernst & Young, and their many international offices makes them a culturally rich working environment. This means that you can benefit from higher starting salaries if you are located in China, India, or Europe, not just New York City.
Conclusion
One thing to remember is that accountant salaries don't stay at the same level, especially for hard working, dedicated employees. There are noticeable pay increases when moving up in the ranks at all four firms, and that the amount you make annually is likely to change for the better, quickly too. If you're graduating from a reputable school with an accounting or finance degree with a few years of experience or an internship, you could find yourself with a cushy accounting job right out of school, especially when you've got that CPA license in sight.
Now that you have learned about how much you could make at a Big Four company, why don't you get started and start learning about CPA Exam Review Courses?