The road I took to becoming a Certified Public Accountant was arduous and a lot of sacrifices had to be made. I was knocked down again and again… and again. But I never gave up and now I am reaping the rewards. Like anything in life, the more you work for something, the sweeter it is once you actually get it.
Once I obtained my Bachelor's degree, met the state board's experience requirements, and finally passed the CPA exam, I had job offers rolling in and my career took off. With my CPA license, my life has changed for the better, thanks to my efforts—this is key, as you need to give yourself some credit. Here are some reasons why getting your CPA license is absolutely worth it.
---
See the Top CPA Review Courses
Becker CPA Review Course  ◄◄ #1 Rated CPA Prep Course of 2023
Surgent CPA Prep Course ◄◄ Best Adaptive Technology 
Gleim CPA Review Course ◄◄ Most Practice Questions
---
Money Money!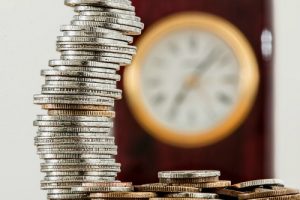 Benjamin Franklin said it best, "An investment in knowledge pays the best interest." If you take the hundreds of credit hours and experience requirements needed to strengthen your public accounting knowledge, you are going to receive fantastic dividends.
Most companies offer their employees a $5,000 bonus when they receive their CPA license. That's a nice bump, especially if you're like me and had student loans to pay off. This also can help anyone looking for work experience in order to take the next big step in their careers.
This bonus is just the beginning of your fruitful future after passing the CPA exam, however. According to Payscale, the average CPA earns around $64,000 a year. Furthermore, these numbers only grow once you gain work experience and begin to advance within an organization. Each step of the way will have tiered payouts that are much higher for CPAs. The long-term salary raise is calling your name if you decide to change your life and become a CPA (just picture the personalized license plate on the back of your Benz!).
---
Learn More About The CPA Exam
---
Promotion
Not only are you going to receive a significant salary boost with CPA certification; a promotion is also definitely in sight. It can take forever to work your way up in a company, especially once you reach a certain age. But by adding these three magic letters to your name, you will bypass the wait and experience requirements, receiving your promotion quickly.
Your determination to pass the CPA exam on your first try will prove to your boss that you are ready to take on anything, including that lucrative promotion on which you've had your eyes.
---
Get The Best Discounts On Your CPA Review Course!
---
Go Solo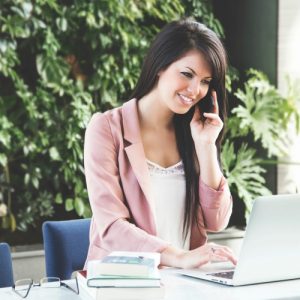 If you don't want to stay in the corporate life and work for someone else, becoming a CPA is your way to break free and be your own master. With your CPA license, you can start your own firm where you have the freedom to make your own path. You can also become your own payroll accountant and kick off your small business without needing to hire an extra employee. The opportunities are endless once you've passed the CPA exam.

High Demand
Now that I'm a Certified Public Accountant, getting a job has never been easier. Almost every business needs a CPA, so I'm no longer worried about trying to find a company that would hire me. Being a CPA allows you to have more options about which direction you want your career to go. Furthermore, you are essentially fire-proof; CPAs are the most secure occupation in the country.
So what are you waiting for? Get to the books and get your CPA license if you want to become your own master and open up your life to endless opportunities. Your hard work experience will change your life for the better.
What Are You Waiting For?
If you've already started down your path to obtaining a CPA license, then make sure to keep at it. Work hard and know that the sacrifice is nothing compared to the reward.
If you're just beginning the journey to becoming a Certified Public Accountant, take a look at the top CPA review courses and great discounts for each course. Your brain and wallet will thank you for it!