Passing the CPA exam is an important step in any accountant's career— but it can easily turn into a logistical nightmare if you don't know what you're doing ahead of time.
It's important to plan ahead and ensure that you have everything you need for the exam. That way you can swiftly work through the registration process and get to work on earning your certification.
Keep reading to learn all the steps required to register for the Uniform CPA Examination!
---
See the Top CPA Review Courses
Becker CPA Review Course  ◄◄ #1 Rated CPA Prep Course of 2023
Surgent CPA Prep Course ◄◄ Best Adaptive Technology 
Gleim CPA Review Course ◄◄ Most Practice Questions
---
Eligibility Requirements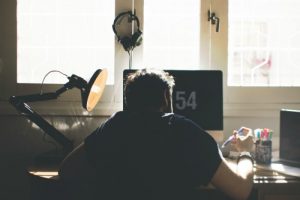 First, you need to make sure you're actually eligible to take the CPA exam. Although each state has their own requirements, most states have similar prerequisites to one another— usually an education and work experience requirement.
In terms of education, you need to complete a 4 year degree. Some states allow you to take the exam without one, but most expect you to have a strong academic background. However, you may be able to dodge this requirement if you have a different certification.
Work experience requirements tend to vary more than education does based on the state. Typically, you can expect 2-6 years of experience required depending on your education level.
Keep in mind that this is a general overview. For more specific information, check your state board of accountancy for the exact requirements to become a CPA in your area.
Application Process
You can start the CPA exam application process as soon as you meet the eligibility requirements. This process is actually fairly straightforward provided you know what you're doing ahead of time. You just need to complete the following steps:
Proof of ID and Transcripts
The first step of this process is to prove your identity and provide NASBA with your college transcripts. This is as simple as uploading photos of your government ID and a copy of your college transcripts.
---
Learn More About The CPA Exam
---
Payment for the CPA Exam
Now that you've proven your eligibility, it's time to pay for your upcoming exams. Fees are state specific, but you'll need to pay an application fee and a fee for each exam section you schedule. Typically the application fee is around $100, and each exam can cost between $200-300. Check your state board for more specific prices.
Also, make sure to only pay for the tests you're ready to take in the next 6 months. I'll explain why in the next step:
Wait for Authorization
At this point, all you need to do is wait for NASBA to get back to you. Once they've reviewed your materials and deemed them acceptable, you'll receive a Notice to Schedule (NTS) document. This can take several weeks to process— you may find yourself waiting up to 2 months. This is one reason why it's so important to submit everything as early as possible!
Once you receive your NTS, check how long it's valid. This varies from state to state, but it's usually around 6 months. This is how long you have to schedule the CPA exams you've already paid for; if you don't schedule and take the exam sections within this period, you'll forfeit your money and application.
Also, keep in mind that canceling an exam you've already scheduled doesn't reset the expiration date!
Start Studying
Now that the clock's ticking, you can't waste any time from this point onward. If you have any downtime when waiting for your NTS, you should start studying with a CPA review course.
This step is going to take the longest, but it's also the most important if you want to pass the CPA exam on your first try!
Don't start slacking off once you've scheduled your exams. Having a well made study schedule leading into your exam date will make it easier to earn a passing grade. You can always write your own study plan, but most of the top online courses will do this for you. In my opinion, there are many great courses to choose from— but Becker currently has the best program.
---
Get The Best Discounts On Your CPA Review Course!
---
Take the Exam
Now that you've completed the registration process, the only thing left to do is sit for the exam. You'll be asked for the same ID you submitted earlier at the door, so make sure you bring that with you.
This is when all that time and money you spent studying will pay off. If you did everything right, you should only have to do this step once!
One more tip: make sure to get a good night's sleep the night before the exam and eat a good breakfast. This will make sure you're in good physical and mental condition for the exam. It may not seem like a big deal, but scientific studies have shown that this can improve your performance on test day.
Receiving Your Results
This is the last step, and it can take a few days or a few weeks depending on when you took the exam. Results are being released on a rolling basis throughout the year, which allows the AICPA and NASBA to keep a consistent release schedule based on when your exam was issued.
Make sure to check the AICPA website to know the exact dates that you can expect to receive your scores.
Bottom Line
As you can see, it isn't difficult to apply for the CPA exam, but it can take a very long time. Scheduling this exam is easy and stress-free as long as you prepare what you need ahead of time. You should be fine as long as you follow this guide during your application process.
Good luck!
Start Studying for the CPA Exam Today
Applying for the CPA Exam FAQ
Who is eligible for CPA exam?
You must qualify for the uniform CPA examination before you can apply. Therefore, your first step is to make sure you've met all of your state requirements to sit for the exam. Once you've met all of your CPA exam qualifications, as outlined by your local state boards and the National Association of State Boards of Accountancy (NASBA), you are officially eligible to start the application process.
How do I register for CPA exam?
Order and send in ALL official school transcripts, Fill out and submit your CPA exam application along with the CPA exam application fee, Receive your Authorization to Test (ATT) from your State Board, Receive your Notice to Schedule (NTS) from NASBA, Go to the Prometric website and schedule your exam(s), and take your exam!
How difficult is the CPA exam?
As far as certification and licensure exams go, the CPA is quite demanding, requiring hundreds of hours of study, and a passing rate of just slightly over 50%. Although study materials, review courses, and hard work can significantly increase your odds of successfully passing the exam, it remains one of the more difficult exams in the professional workplace.
Can I apply for CPA exam before graduation?
Most states require that you have a bachelor's degree before you can even sit for a single section. If you are a senior in college who wants to apply for the CPA exam, the best thing that you can do is contact your state board and see if they allow exam dates before graduation.